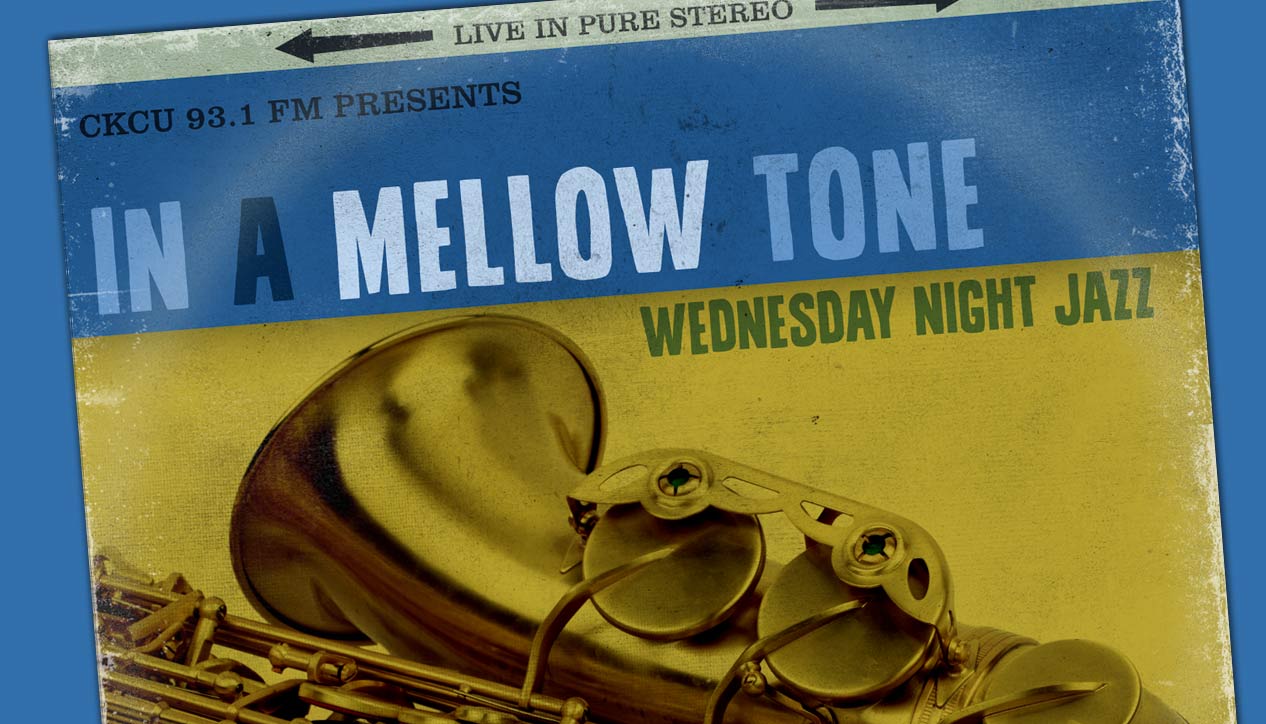 In A Mellow Tone
Wednesday August 14th, 2019 with Jim Reil
Guitarist Johnny Smith--one the greats but almost forgotten because he didn't tour.
Johnny Smith is one of the great jazz guitarists but his reputation has faded for no good reason. Tonight we sample from a Mosaic box set of small group and solo recordings from 1952 to 1964.
Where or When
Johnny Smith - Complete Roost Small Group Recordings
Tabu
Johnny Smith - Complete Roost Small Group Recordings
Moonlight in Vermont
Johnny Smith - Complete Roost Small Group Recordings
Jaguar
Johnny Smith - Complete Roost Small Group Recordings
I don't stand a ghost of a chance with you
Johnny Smith - Complete Roost Small Group Recordings
Villia
Johnny Smith - Complete Roost Small Group Recordings
My Funny Valentine
Johnny Smith - Complete Roost Small Group Recordings
Sometimes I'm Happy
Johnny Smith - Complete Roost Small Group Recordings
Stars Fell On Alabama
Johnny Smith - Complete Roost Small Group Recordings
Nice Work If You Can Get It
Johnny Smith - Complete Roost Small Group Recordings
Tenderly
Johnny Smith - Complete Roost Small Group Recordings
What's New
Johnny Smith - Complete Roost Small Group Recordings
I'll Remember April
Johnny Smith - Complete Roost Small Group Recordings
Sophisticated Lady
Johnny Smith - Complete Roost Small Group Recordings
Easy To Love
Johnny Smith - Complete Roost Small Group Recordings
Autumn in New York
Johnny Smith - Complete Roost Small Group Recordings
Walk, Don't Run
Johnny Smith - Complete Roost Small Group Recordings
Lover Man
Johnny Smith - Complete Roost Small Group Recordings
Someone To watch Over Me
Johnny Smith - Complete Roost Small Group Recordings
How About You
Johnny Smith - Complete Roost Small Group Recordings
Django
Johnny Smith - Complete Roost Small Group Recordings
Wait Till You See Her
Johnny Smith - Complete Roost Small Group Recordings
0500 Blues
Johnny Smith - Complete Roost Small Group Recordings
More Bass
Johnny Smith - Complete Roost Small Group Recordings
Un Poco Loco
Johnny Smith - Complete Roost Small Group Recordings
Easy Loving
Johnny Smith - Complete Roost Small Group Recordings
Hello Young Lovers
Johnny Smith - Complete Roost Small Group Recordings
Love For Sale
Johnny Smith - Complete Roost Small Group Recordings
The Maid With the Flaxen Hair
Johnny Smith - Complete Roost Small Group Recordings
Love Letters
Johnny Smith - Complete Roost Small Group Recordings
Tickle Toe
Johnny Smith - Complete Roost Small Group Recordings
Goodbye
Johnny Smith - Complete Roost Small Group Recordings
Body and Soul
Johnny Smith - Complete Roost Small Group Recordings