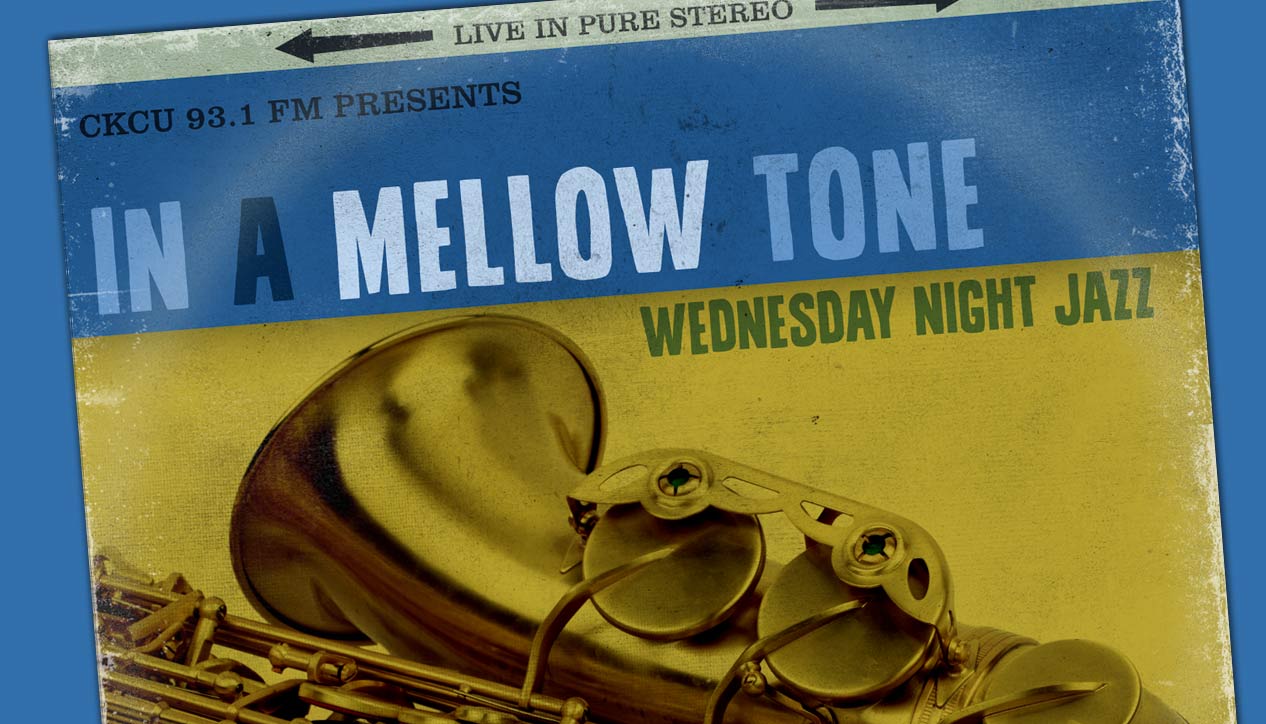 In A Mellow Tone
Wednesday February 14th, 2018 with Bernard Stepien
Early Jazz: Jelly Roll Morton
Jelly Roll Morton claimed to be the inventor of Jazz. Well, that might not be totally accurate but he certainly was there over a 100 years ago when the basic elements of Jazz, a mutation from Ragtime and Blues just clicked together. Tonight we will go through his interesting legacy of recordings including piano rolls.
maple leaf rag (st louis version)
Jelly Roll Morton - Jelly Roll Morton mister jelly lord - hamonia mundi
maple leaf rag (New Orleans version)
Jelly Roll Morton - Jelly Roll Morton mister jelly lord - hamonia mundi
climax rag
Jelly Roll Morton - Jelly Roll Morton mister jelly lord - hamonia mundi
mamie's blues
Jelly Roll Morton - Jelly Roll Morton mister jelly lord - hamonia mundi
winnin' boy blues
Jelly Roll Morton - Jelly Roll Morton mister jelly lord - hamonia mundi
west end blues
Jelly Roll Morton - Jelly Roll Morton mister jelly lord - hamonia mundi
imitation of Tony Jackon's ragtime
Jelly Roll Morton - Jelly Roll Morton mister jelly lord - hamonia mundi
i think i heard buddy bolden say
Jelly Roll Morton - Jelly Roll Morton mister jelly lord - hamonia mundi
kansas city stomp
Jelly Roll Morton - Jelly Roll Morton mister jelly lord - hamonia mundi
shreveport
Jelly Roll Morton - Jelly Roll Morton mister jelly lord - hamonia mundi
new orleans bump
Jelly Roll Morton - Jelly Roll Morton mister jelly lord - hamonia mundi
turtle twist
Jelly Roll Morton - Jelly Roll Morton mister jelly lord - hamonia mundi
shreveport stomp
Jelly Roll Morton - Jelly Roll Morton mister jelly lord - hamonia mundi
tin roof blues
Jelly Roll Morton - Jelly Roll Morton mister jelly lord - hamonia mundi
sweet man
Jelly Roll Morton - Jelly Roll Morton mister jelly lord - hamonia mundi
mr jelly lord
Jelly Roll Morton - Jelly Roll Morton mister jelly lord - hamonia mundi
tom cat blues
Jelly Roll Morton - Jelly Roll Morton mister jelly lord - hamonia mundi
billy goat stomp
Jelly Roll Morton - Jelly Roll Morton mister jelly lord - hamonia mundi
the pearls
Jelly Roll Morton - Jelly Roll Morton mister jelly lord - hamonia mundi
wolverine blues
Jelly Roll Morton - Jelly Roll Morton mister jelly lord - hamonia mundi
mr jelly lord
Jelly Roll Morton - Jelly Roll Morton mister jelly lord - hamonia mundi
dead man blues
Jelly Roll Morton - Jelly Roll Morton mister jelly lord - hamonia mundi
steamboat stomp
Jelly Roll Morton - Jelly Roll Morton mister jelly lord - hamonia mundi
grandpa's spells
Jelly Roll Morton - Jelly Roll Morton mister jelly lord - hamonia mundi
original jelly roll blues
Jelly Roll Morton - Jelly Roll Morton mister jelly lord - hamonia mundi
doctor jazz
Jelly Roll Morton - Jelly Roll Morton mister jelly lord - hamonia mundi