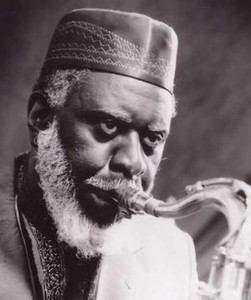 In A Mellow Tone
Wednesday February 7th, 2018 with Zach Baird
Black History Month Ep.1 - Pharoah Sanders
Farrell Sanders. Born 1940 in Little Rock Arkansas. Left Jim Crow south in 59' to play in California. Homeless in NY in 61'. Gifted green pants with yellow pinstriping and a place to stay by Sun Ra. Pharoah is born. Played with Coltrane in 65' on Ascension and Meditations. Left to do his own thing. Changed Jazz.
Harvest Time
Pharoah Sanders - Pharoah - India Navigation (1977)
Thembi
Pharoah Sanders - Thembi - Impulse! (1971)
Naima
John Coltrane - Live at The Village Vanguard Again! - Impulse! (1966)
Black Unity Pt.1
Pharoah Sanders - Black Unity - Impulse! (1972)
The Creator Has a Master Plan
Pharoah Sanders - Karma - Impulse! (1969)
The Father, The Son, and The Holy Ghost
John Coltrane - Meditations - Impulse! (1965)
Red Black and Green
Pharoah Sanders - Thembi - Impulse! (1971)