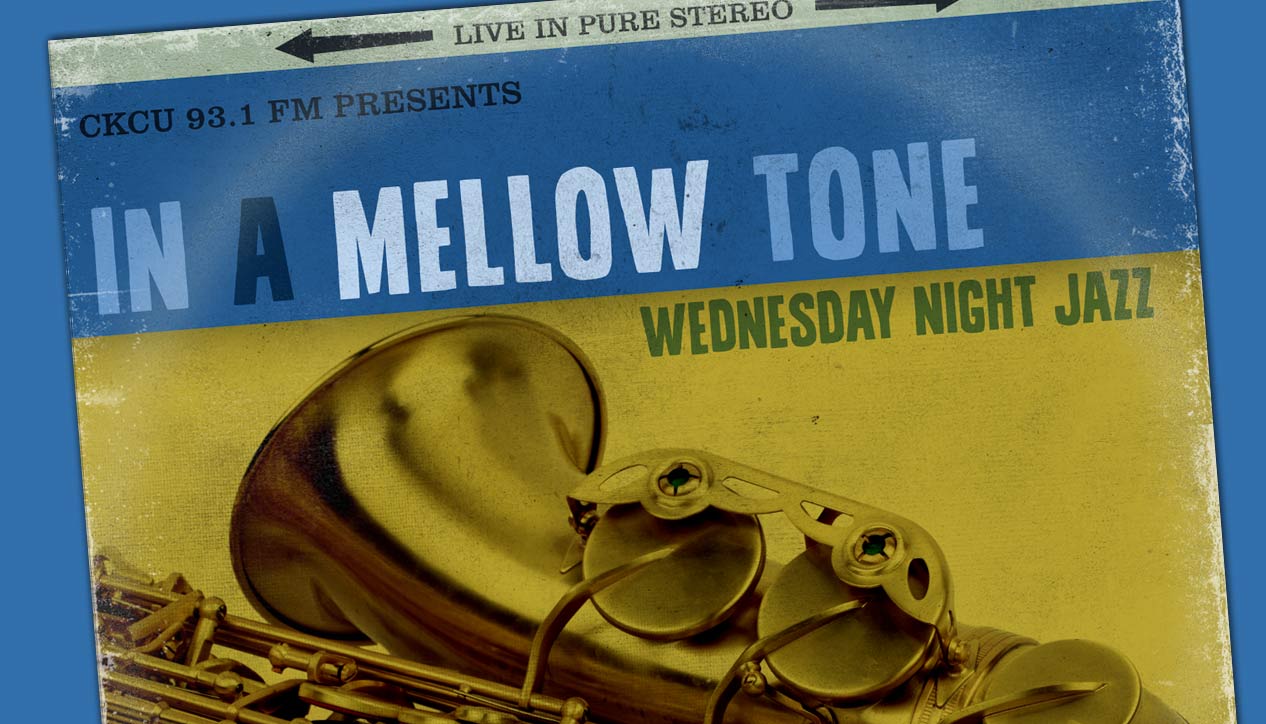 In A Mellow Tone
Wednesday August 16th, 2017 with Jean-Michel Labatut
A Canadian Treasure: The Sackville Label
The Sackville record label was established in Toronto by John Norris, Bill Smith, and others in 1968. The label releases recordings of traditional, mainstream, and avant-garde jazz musicians from Canada and the United States. Tonight we will focus on some traditional and mainstream recordings from artists such as Jay McShann, Doc Cheatam & Sammy Price, Pete Magadini, Andrew Scott, Henri Chaix, Ben Webster & Teddy Wilson, and Phil Nimmons.
After You' ve Gone
Jay McShann - The Man From Muskogee (1972) - Sackville
Yardbird Suite
Jay McShann - The Man From Muskogee - Sackville
Jumpin' At The Woodside
Jay McShann - The Man From Muskogee - Sackville
Travelin' All Alone
Doc Cheatam & Sammy Price - Duets And Solos (1976, 1979) - Sackville
Some Of These Days
Doc Cheatam & Sammy Price - Duets And Solos - Sackville
Love Will Find A Way
Doc Cheatam & Sammy Price - Duets And Solos - Sackville
Old Devil Moon
Pete Magadini - Bones Blues (2008) - Sackville
Freddie Freeloader
Pete Magadini - Bones Blues - Sackville
I remember Clifford
Pete Magadini - Bones Blues - Sackville
Too Marvelous For Words
The Andrew Scott Quintet - Blue Mercer (2005) - Sackville
My Shining Hour
The Andrew Scott Quintet - Blue Mercer - Sackville
Lullaby For Mason
The Andrew Scott Quintet - Blue Mercer - Sackville
This Can't Be Love
Henri Chaix Trio - Jive At Five (1993) - Sackville
Crazy Rhythm
Henri Chaix Trio - Jive At Five - Sackville
Jive At Five
Henri Chaix Trio - Jive At Five - Sackville
Stardust
Ben Webster & Teddy Wilson - Ben And Teddy (1970) - Sackville
Ben's Blues
Ben Webster & Teddy Wilson - Ben And Teddy - Sackville
Sunday
Ben Webster & Teddy Wilson - Ben And Teddy - Sackville
Harbours
Phil Nimmons - The Atlantic Suite (1973) - Sackville
Islands
Phil Nimmons - The Atlantic Suite - Sackville
Tides
Phil Nimmons - The Atlantic Suite - Sackville