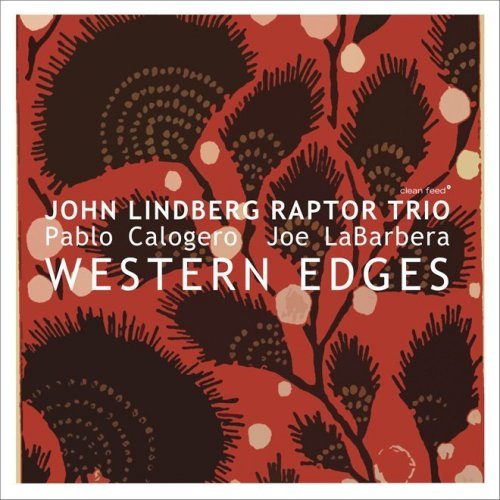 In A Mellow Tone
Wednesday December 28th, 2016 with Ron Steeds
The Year of Listening Dangerously - My Favourite Clean Feed Recordings of 2016
Clean Feed Records originates out of Portugal. It consistently releases outstanding modern jazz releases by important international musicians from around the world. Jazz was once the domain of the USA but that is no longer the case. Clean Feed Records is a prime example of that.
Higgs
Cortex - Live in New York - Clean Feed
What's Wrong?
Friends & Neighbors - What's Wrong? - Clean Feed
Devastation In Vegetation
John Lindberg BC3 - Born In An Urban Ruin - Clean Feed

T'wixt D and E
John Lindberg Raptor Trio - Western Edges - Clean Feed
Trumpinputinstoopin
Mark Dresser Seven - Sedimental You - Clean Feed
For a Minute, It Was Almost Like Opera
Ned Rothenberg, Mark Feldman, Sylvie Courvoisier - In Cahoots - Clean Feed
The Calling
Whit Dickey & Kirk Kuffke - Fierce Silence - Clean Feed
Alto Madness
Julie Kjaer 3 - Dobbeltgaenger - Clean Feed
Variations on a Masterplan Pt. 3
Steve Swell's Chicago Plan - The Chicago Plan - Clean Feed
Off-Objekt
Elliott Sharp Aggragat - Dialectical - Clean Feed

Earth Skin Cut
Eve Risser White Desert Orchestra - Les Deux Versants Se Regardent - Clean Feed
MST 02.00.12
Modular String Trio - Ants, Bees And Butterflies - Clean Feed
Six Minutes to Montrose
Stirrup - Cut - Clean Feed
Swung
Mount Meander - Mount Meander - Clean Feed
My Head Is LIstening
Motif - My Head Is Listening - Clean Feed