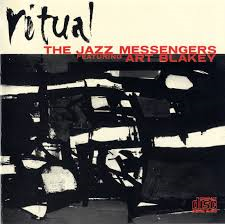 In A Mellow Tone
Wednesday February 11th, 2015 with Ron Steeds
Black History Month Pt.2
Jazz and Blues recordings made February 11 between 1931 and 1999 at sessions led by Black musicians for our second celebration of Great Black Music during Black History Month.
We begin with one of the greatest guitar players who bridged cavern between Blues and Jazz, a little known Vocalion pianist, and a musician who wasn't always taken seriously though he has serious talent.
Low Down St. Louis Blues
Lonnie Johnson - Complete Recorded Works 1925-1931 Vol.7 - Document
Dozing Blues
George Noble - Blues From the Vocalion Vaults Vol. 1 - One Day Music
Tip Light
Slim Gaillard - Laughing In Rhythm - Proper
First set of jazz from the 1950's... from 1954 and 1957 recording dates
Thou Swell
Sonny Stitt - Jazz at the Hi-Hat - Roulette
Falling In Love With Love
Jimmy Smith - A Date With Jimmy Smith Vol.1 - Blue Note
Another 1957 date led by one of the most important band leaders who would be a mentor to so many excellent jazz musicians -Art Blakey - then on to one of the most important tenor sax players - Sonny Rollins - who collaborated many times with Art Blakey. We top it off with a Blue Note mainstay from the 1950's and 1960's - the Three Sounds to close out the decade.
Ritual
Art Blakey - Ritual - Pacific Jazz
Shadow Waltz
Sonny Rollins - Freedon Suite - Riverside
Love Walked In
Three Sounds - Bottoms Up - Blue Note
Our 1960's set with Jackie McLean and Hank Crawford...
Cheers
Jackie McLean - Vertigo - Blue Note
Don't Get Around Much Anymore
Hank Crawford - Dig These Blues - Atlantic
The 1970's and 1980's...
It's Hard To But We Do
Beaver Harris - From Ragtime to No Time - 360 Records
Giant Steps
Archie Shepp - I Know About the Life - Sackville
Two very talented pianists from recordings they made in the 1990's...
Blue Bossa
McCoy Tyner - Blue Bossa - Laserlight
Bed-Stuy
Geri Allen - Maroons - Blue Note
The son of Trane to end the show - thanks for listening!
Between the Lines
Ravi Coltrane - From the Round Box - RCA Victor