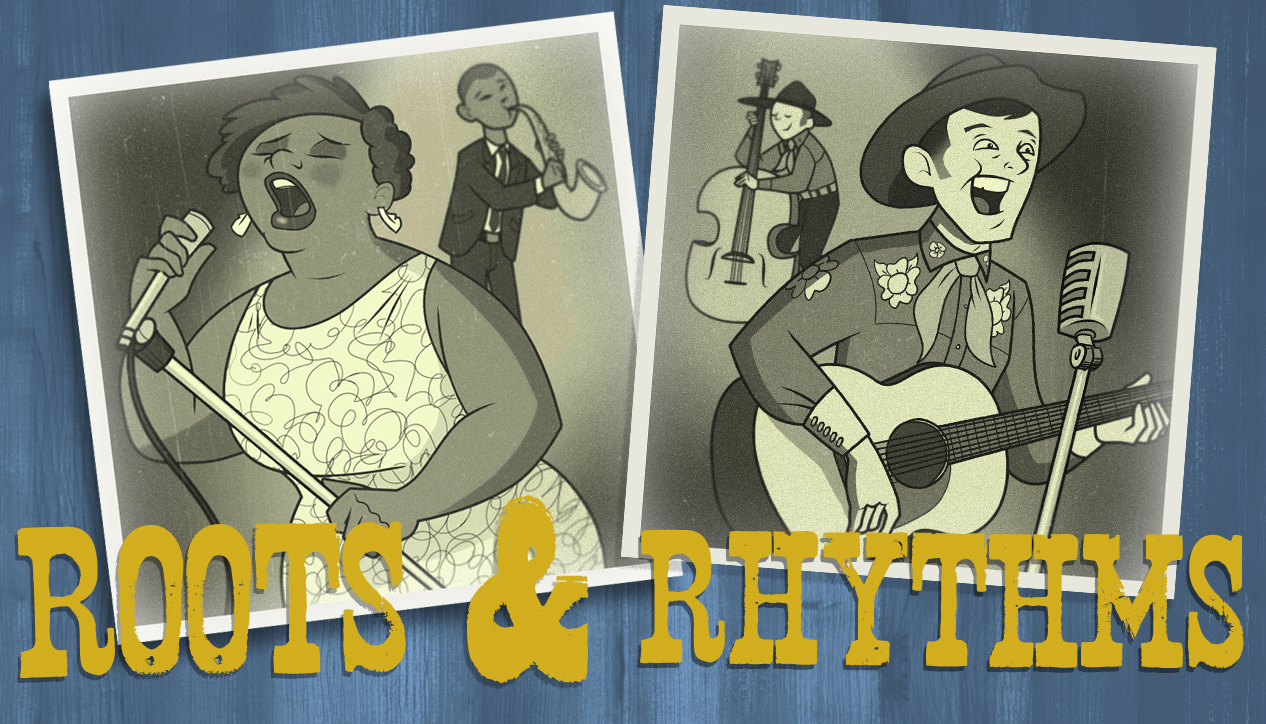 Roots and Rhythms
Wednesday May 23rd, 2018 with Reverential Renny
LINK'S LICKS: The highly influential electric guitar instrumentals of Link Wray & The Raymen. Link was the high prophet of the power chord, combining the root note with the fifth to create modern Rock & Roll guitar. WARNING: "Rumble" will not be played.
Is a feature on Link Wray's instrumental work complete without playing "Rumble"? Tune in and find out. If you like instrumental music you are going to love CKCU's latest show, "SLEEPWALKING", hosted by Jason Andersson and broadcast on alternating Thursday's at 10:00 PM. "Sleepwalking" features NOTHING BUT INSTRUMENTALS.
The Swag
LINK WRAY & THE RAYMEN - Rumble! The Best Of Link Wray - '58 Cadence Records/'93 Rhino Records
Raw-Hide
LINK WRAY & THE RAYMEN - Link Wray & The Raymen - '59 Epic Records/'89 Demon Records/Edsel Records
Comanche
LINK WRAY & THE RAYMEN - Link Wray & The Raymen - '59 Epic Records/'89 Demon Records/Edsel Records
Lillian
LINK WRAY & THE RAYMEN - Link Wray & The Raymen - '59 Epic Records/'89 Demon Records/Edsel Records
Slinky
LINK WRAY & THE RAYMEN - Link Wray & The Raymen - '59 Epic Records/'89 Demon Records/Edsel Records
Hand Clapper
LINK WRAY & THE RAYMEN - Link Wray & The Raymen - '60 Epic Records/'89 Demon Records/Edsel Records
Big City Stomp
LINK WRAY & THE RAYMEN - Big City After Dark - Missing Links Volume 2 - '62 Trans-Atlas Records/'97 Norton Records
Hold It
RAY VERNON & THE RAYMEN (actually LINK WRAY & THE RAYMEN) - Big City After Dark - Missing Links Volume 2 - '62 Mala Records/'97 Norton Records
Big City After Dark
RAY VERNON & THE RAYMEN (actually LINK WRAY & THE RAYMEN) - Big City After Dark - Missing Links Volume 2 - '62 Mala Records/'97 Norton Records
Rumble Mambo
LINK WRAY & THE RAYMEN - Link Wray & The Raymen - '63 OKeh Records/'89 Demon Records/Edsel Records
Jack The Ripper
LINK WRAY & THE RAYMEN - Mr. Guitar: Original Swan Recordings - '63 Swan Records/'95 Norton Records
The Black Widow
LINK WRAY & THE RAYMEN - Mr. Guitar: Original Swan Recordings - '63 Swan Records/'95 Norton Records
The Sweeper
LINK WRAY & THE RAYMEN - Mr. Guitar: Original Swan Recordings - '63 Swan Records/'95 Norton Records
Run Chicken Run
LINK WRAY & THE RAYMEN - Mr. Guitar: Original Swan Recordings - '63 Swan Records/'95 Norton Records
Mr Guitar
LINK WRAY & THE RAYMEN - Mr. Guitar: Original Swan Recordings - '63 Swan Records/'95 Norton Records
Fat Back
LINK WRAY & THE RAYMEN - Mr. Guitar: Original Swan Recordings - '63 Swan Records/'95 Norton Records
Law Of The Jungle
LINK WRAY & THE RAYMEN - Mr. Guitar: Original Swan Recordings - '64 Swan Records demo, unissued/'95 Norton Record
The Shadow Knows
LINK WRAY & THE RAYMEN - Mr. Guitar: Original Swan Recordings - '64 Swan Records/'95 Norton Records
Branded
LINK WRAY & THE RAYMEN - Mr. Guitar: Original Swan Recordings - '65 Swan Records/'95 Norton Records
Ace Of Spades
LINK WRAY & THE RAYMEN - Mr. Guitar: Original Swan Recordings - '65 Swan Records/'95 Norton Records