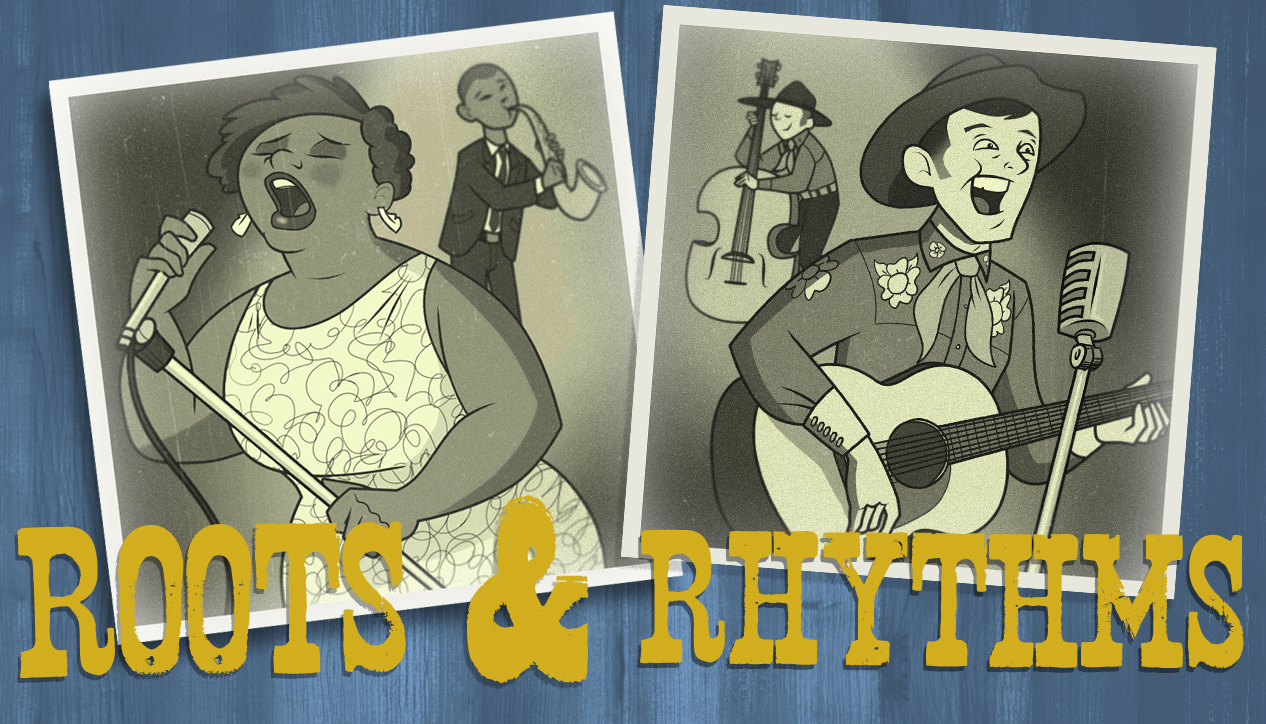 Roots and Rhythms
Wednesday February 14th, 2018 with Rejected Renny
LOVE IS A FOUR LETTER WORD! A mixed bag of roots music for Valentine's Day. Dedicated to the unloved, the dumped, the divorced and the bitter: The Crushed Hearts Club. Cautionary tales about the dangers of love and romance.
You don't know the meaning of heartache, buddy....
I Ain't Got Nobody
BIG MAYBELLE - The Complete King, OKeh & Savoy Releases 1947-61 - '61 Savoy/'16 Acrobat Music
Don't Fuck Around With Love
THE BLENDERS - If It Ain't A Hit, I'll Eat My...Baby! - '53 Jay-Dee Records, unreleased/'90 Zu-Zazz Records
Love Don't Love Nobody
ROY BROWN - Good Rockin' Man - '50 DeLuxe Records/'11Fantastic Voyage/Future Noise Music
Where There Is No Love
ROY MILTON & HIS SOLID SENDERS - The Specialty Story - '50/'91 Specialty Records
If You Don't Love Me Baby
ROSCO GORDON - I'm Gonna Shake It! - '56 Sun Records/'02 Varese Sarabande Records
No More Love
ELLA JOHNSON with THE BUDDY JOHNSON ORCHESTRA - Walk 'Em - '51 Decca Records/'96 Ace Records
Why Did I Fall In Love With You
ARBEE STIDHAM - The Complete Recordings Vol. 2 1951-1957 - '51 Sitting In With Records/'04 Blue Moon
Love Is Like A Hydrant
LIGHTNING HOPKINS - The Texas Bluesman - '68/'89 Arhoolie Records
You Don't Love Me (You Don't Care)
BO DIDDLEY - Signifying Blues - recorded '55, released '59 Checker Records/'93 Charly Records
Poison Love
JERRY LEE LEWIS - Young Blood - '95 Sire Records
Bad Case Of A Broken Heart
RONNIE DAWSON - Monkey Beat! - '94 No Hit Records
What Did Love Ever Do To You
HANK WILLIAMS III - Risin' Outlaw - '99 Curb Records
If This Is Love, Can I Get My Money Back?
CHARLIE PICKETT & THE EGGS - Bar Band Americanus: The Best Of Charlie Pickett And - '81 Open Records/'08 Bloodshot Records
Stupid In The Name Of Love
ERIC & THE HAWKS - Here Come The Hounds - '89 Black Rose Records
Love Is Gone
EVAN JOHN & HIS H-BOMBS - Bombs Away - '89 Rykodisc
Love Can't Be Right
FLAT DUO JETS - White Trees - '93 Sky Records