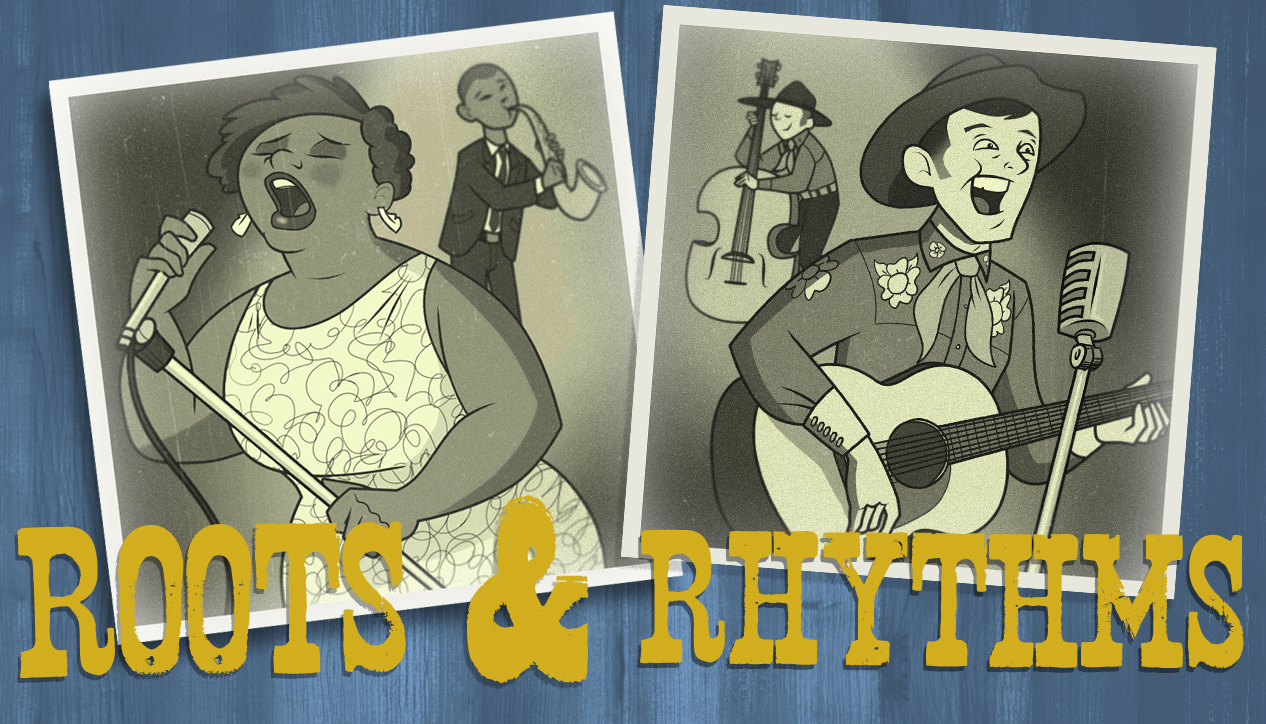 Roots and Rhythms
Wednesday September 20th, 2017 with Reckless Renny
PUB ROCK: Rockin' down the boozer with Dr. Feelgood, The Pirates, The Count Bishops, The Inmates & more.
Pub rock was the father of punk rock. Pub rock helped establish the venues and the labels for the English punk rock explosion of 1977. Like punk rock, pub rock was a reaction to the glam and progressive rock of the Seventies; it was a return to real rock & roll. Bands like Dr. Feelgood, Eddie & The Hot Rods and The Pirates had the ferocious energy that came to categorize punk.
Nervous Breakdown
DUCKS DELUXE - Ducks Deluxe - '74 RCA Records
Route 66
COUNT BISHOPS - Speedball - '75 Chiswick Records
Teenage Letter
COUNT BISHOPS - Speedball - '75 Chiswick Records
Stop It Baby
THE INMATES - Shot In The Dark - '80 Radarscope Records/Polydor/Polygram
I'm Crying
LITTLE BOB STORY - Submarine Tracks & Fool's Gold - '76 Chiswick Records
On The Street
DAS LUFTWAFFEGESCHAFT - Living On The Front Line: Heroes Of Pub Rock (originally released on Light Up The Dynamite) - (originally recorded in '76) '79 Magnum Force/'94 Thunderbolt
Let's Eat
NICK LOWE'S LAST CHICKEN IN THE SHOP - Stiffs Live - '78 Stiff Records
TruthDrug
NICK LOWE - Living On The Front Line: Heroes Of Pub Rock (originally released on Light Up The Dynamite) - (originally recorded in '76) '79 Magnum Force/'94 Thunderbolt
Teenage Depression
EDDIE & THE HOT RODS - Teenaged Depression - '77 Island Records
Boom Boom
DR. FEELGOOD - Down By The Jetty - '75 United Artists Records
Jump For Joy
STONES MASONRY - A Bunch Of Stiff Records - '77 Stiff Records
That Driving Beat
RED BEANS & RICE - Buy Chiswick Records - '80 Chiswick Records
Back In The Night
DR. FEELGOOD - Malpractice - '75 United Artists Records
Walking On The Edge
DR. FEELGOOD - Sneakin' Suspicion - '77 United Artists
Blazing Fountains
WILKO JOHNSON - Solid Senders - '78/'90 Virgin Records
Drinkin' Wine Spo' De' O' D
THE PIRATES - Out Of Their Skulls - '77 Warner Bros Records
All In It Together
THE PIRATES - Skull Wars - '78 Warner Bros Records
Honey Hush
THE PIRATES - A Fistful Of Dubloons - '81/'92 Edsel Records