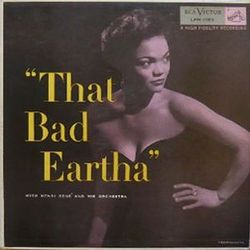 Roots and Rhythms
Wednesday October 28th, 2015 with DJ DesTrois & Lloyd Smiley
FD #1 with a 'ween twist
I Want To Be Evil
Eartha Kitt - That Bad Eartha - RCA Victor (1954)
Spooky
Lydia Lunch - Queen Of Siam - ZE (1980)
She's My Witch
Kip Tyler - Rockin' Vampires, Rollin' Zombies
Don't Meet Mr. Frankenstein
Carlos Casal - The Best of Halloween: 50 Halloween Favorites
The Mad Scientist
The Zanies - Weirdsville!
Blue Spirit Blues
Bessie Smith - Classic Blues Artwork From the 1920's, Vol. 11
Der Lachende Sarg
Die Zorros - History of Rock Vol. 7 - Voodoo Rhythm
Richest Guy in the Graveyard
Dinah Washington - Baby Get Lost
Hoo-Doo Say
The Sly Fox - Spark Records Story
All Black & Hairy
Screaming Lord Sutch - Murder in the Graveyard
Crazy Date
Ray Condo & His Hard Rock Goners - Wild Halloween

Punky Punkin
Fran Allison - 45rpm digital transfer
Weird
Bob Vidone - Weirdsville!