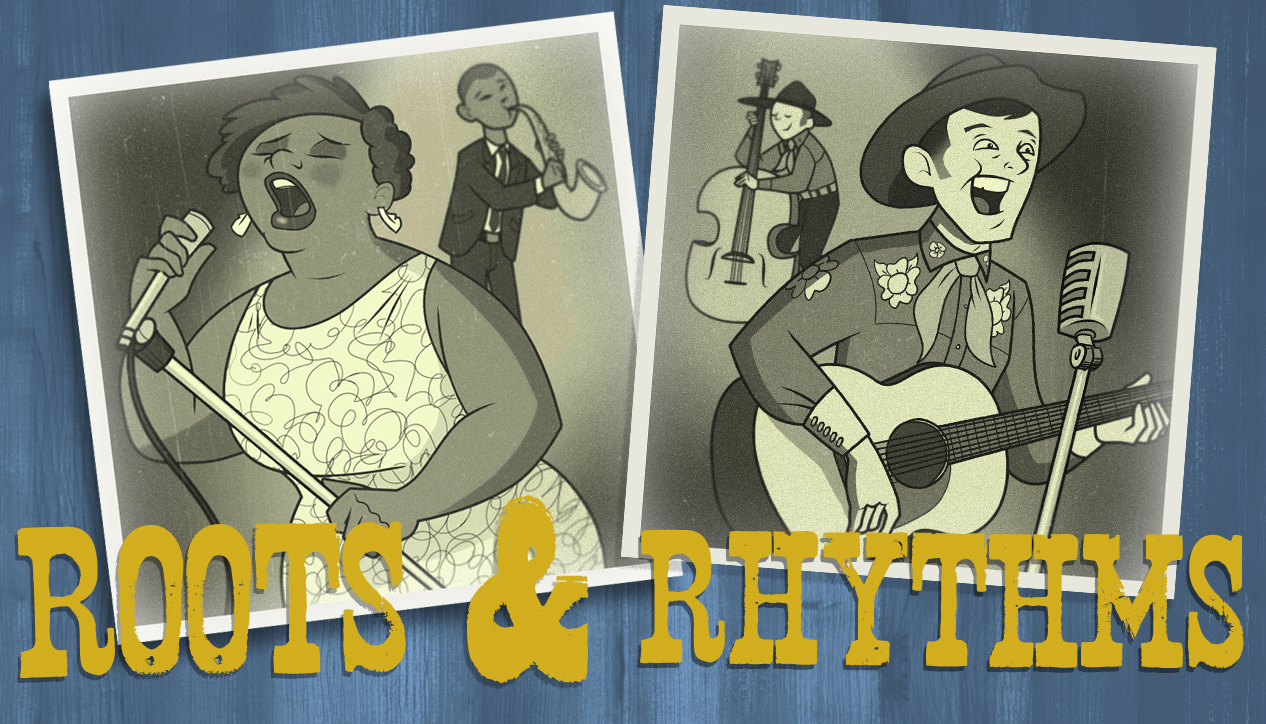 Roots and Rhythms
Wednesday October 14th, 2015 with Rob Bitschofsky
Babe, I'm Gonna Leave You, Pt. 1
An eclectic scoop of the crème de la crème from past Roots and Rhythms episodes that I've presented to help usher me out the door. It's not you, it's me! Don't worry, the show is in terrific hands with the other guys. But for now, enjoy this little batch of astonishingly delightful songs.
Bo's Bounce
Bo Diddley - The Chess Box
Gardenia Devil
Barney Willen - Moshi
Boogaloo del Perro
Enrique Delgado Y Los Destellos - Gozalo - Bugalu Tropical Volume 2
Take the "A" Train
Leon Thomas - Spirits Known and Unknown
El Gusto
Trio Huasteco Caimanes De Tamuin - Frida
Upsetting Station
Dave Barker and The Upsetters - Some of the Best
Frida Florentine
Flatt & Scruggs - 1964-1969
Joe Tex, These Taming Blues
Phosphorescent - Aw Come Aw Wry
Onwu Dinjo
The People Star - Nigeria Special Volume 2
Buddy Bolden Blues (I thought I heard Buddy Bolden Say)
Jelly Roll Morton - Single
Moving-Grooving
Little Francisco Greaves - Panama 3
Les Djos
T.P. Orchestra Poly-Rhythmo - The Kings of Benin Urban Groove, 1972-80
El Watusi
The Ventures - Let's Go!
Empty Heart
The Rolling Stones - 12 x 5