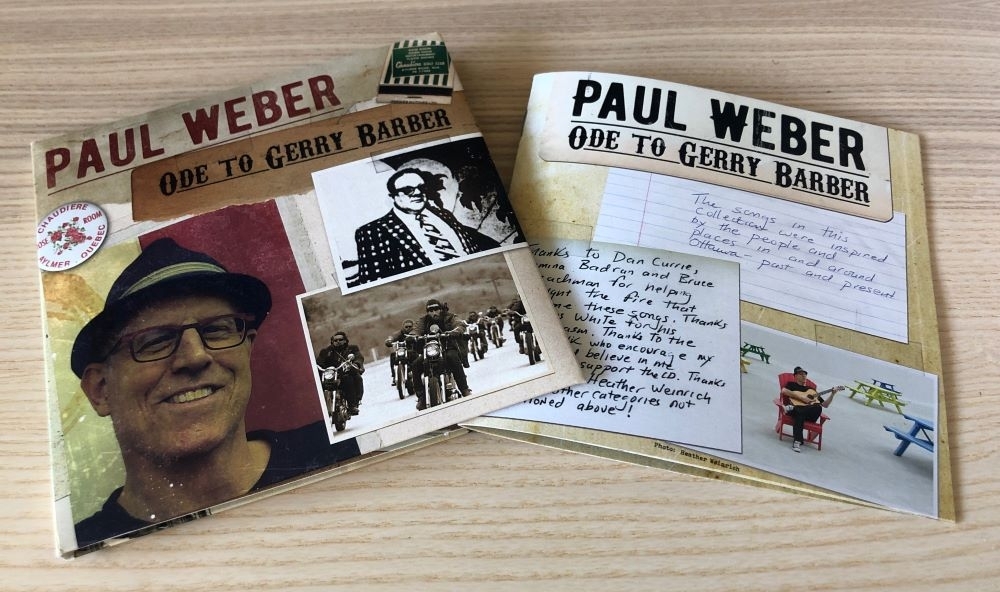 Wednesday Special Blend
Wednesday October 7th, 2020 with tic
# 843. COVID # 24. Paul Weber, Dan Shields (Yuk Yuk's)
Master playlist of all YouTube videos played during COVID.
https://www.youtube.com/playlist?list=PL3QAhO2gqVlznPm16YIp0Kyo2UaacbYrM
Hour 1, 7-8 a.m.
Fool's Ride
Kathleen Edwards - Total Freedom


The Caterpillar Crawl
The Strangers - The Roots Of Psychobilly CD 1
Turn Out The Lights
Tony D - Speak No Evil


Harmonic Epiphany of a Rhythm Suckler
Dick Altavista & His Smilin' Eyes - Stay In Your Bubble


Jet Pack Judy
Dancing On Fire - Holding Back From Living Is Slowly Dying


Martinis and Wine
Katie Ditschun - Spare Skirt

Approached Them (Manu Ferrantini Remix)
Breger - Selections 2020 Vol.1
Hour 2, 8-9 a.m. Interview and feature;
Paul Weber is a Canadian singer, songwriter, guitarist, storyteller and video documentary maker and who has performed across Canada in various incarnations.
http://www.paulweber.ca/
Inspired by a fire and born during a pandemic, Paul Weber's new album "Ode to Gerry Barber" is full of stuff that doesn't always make it into the history books. This is a heartfelt album about Ottawa area communities and stories past and present. Song subjects range from a famous local bouncer, the collapse of the Heron Road Bridge, the building of the Rideau Canal, Ottawa's first train, homeless people on Murray Street, why Ottawa isn't "Ottawa", growing up in Vanier/Eastview, the days of the circus parade, the Great Fire of 1870, what it's like to live in an Ottawa rooming house, and how to mansplain.
The Great Fire (of 1870)
Paul Weber - Ode to Gerry Barber


Ode to Gerry Barber
Paul Weber - Ode to Gerry Barber


Heron Road Bridge Song
Paul Weber - Ode to Gerry Barber


Dans un mile carré
Paul Weber - Ode to Gerry Barber


Three Years on the Rideau Canal
Paul Weber - Ode to Gerry Barber


Ottawa Lament
Paul Weber - Ode to Gerry Barber


Hour 2.5, Interview with The World Famous Dan Shields Regarding Yuk Yuk's
https://www.yukyuks.com/ottawa
You'll Never Win Over Your Dentist
Jeremy Hotz - Just For Laughs