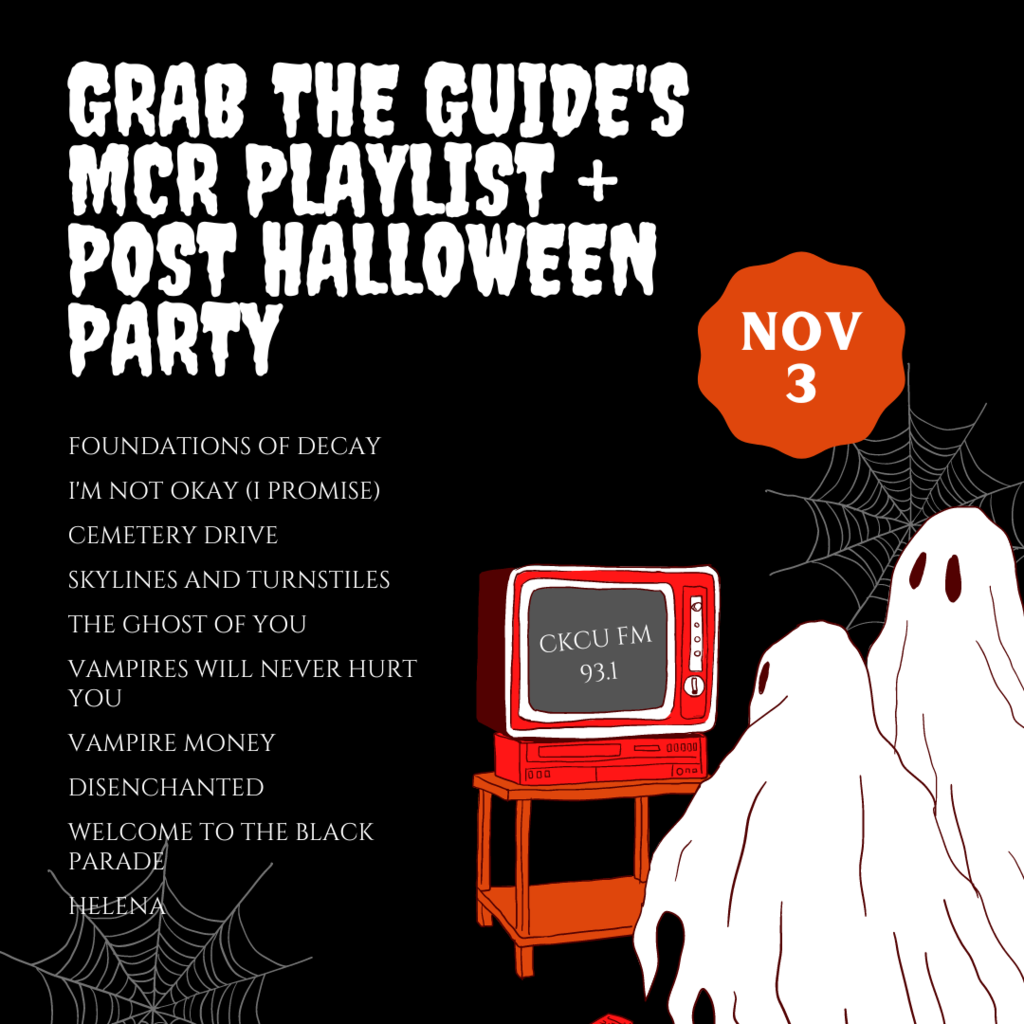 Grab The Guide
Thursday November 3rd, 2022 with TwoKat
EP 46 | Henry Bolet + Happy Halloween + Music from My Chemical Romance!
❕ 𝗔𝗖𝗛𝗜𝗘𝗩𝗘𝗠𝗘𝗡𝗧 𝗨𝗡𝗟𝗢𝗖𝗞𝗘𝗗: A Groovy Halloween❕ 𝙒𝙚𝙡𝙘𝙤𝙢𝙚 𝙗𝙖𝙘𝙠 𝙩𝙤 𝙖𝙣𝙤𝙩𝙝𝙚𝙧 𝙚𝙥𝙞𝙨𝙤𝙙𝙚 𝙤𝙛 𝙂𝙧𝙖𝙗 𝙩𝙝𝙚 𝙂𝙪𝙞𝙙𝙚! Hello everyone! This week I wanted to bring back an older feature of the show I haven't done in a while - Character Select! I'm focusing on one of my favourite characters from Her Interactive's Nancy Drew Game Series: Henry Bolet! I was inspired by a post on Tumblr that mentioned the idea that Henry would listen to My Chemical Romance and I knew I had to make a playlist for him. Get ready for some awesome music, me talking endlessly about MCR (this episode was a lot of fun for me to make and you'll hear it pretty fast :D) and some insight on Henry Bolet! This is also our Halloween Party episode! Share your costumes with us or just have fun with our post-Halloween party right here on the show! Let me know what games you've been playing lately, and give us a follow @grabtheguide on Instagram! Thank you all so much for hanging out with Grab The Guide, and I hope you enjoy the playlist! ▶️ 𝙋𝙍𝙀𝙎𝙎 𝙎𝙏𝘼𝙍𝙏!