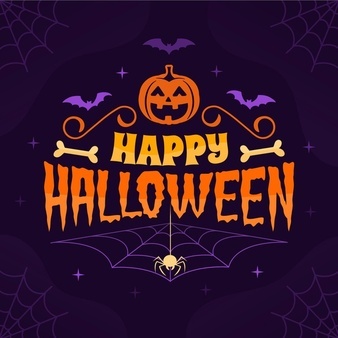 Grab The Guide
Thursday October 28th, 2021 with TwoKat
【Lvl+】TwoKat's Grab The Guide Halloween Party + Accountability + Rant
❕ Achievement Unlocked: HAPPY HALLOWEEN❕ ❕ Achievement Unlocked: Where did she come from, where did she go? ❕ ❕ Achievement Unlocked: Remembering things is hard ❕ Welcome back to another episode of Grab the Guide! To begin, HAPPY HALLOWEEN MY ~ SPOOKY ~ FRIENDS. I hope everyone has a very safe, happy, and fun Halloween this year! My costume is actually not video game themed this time (I know, surprising right?), but it's still going to be a lot of fun (if you're an ATEEZ fan, I'm going as my version of their Black Cat Nero outfits which I am EXTREMELY excited about)! Second, this episode is a little bit rant like because I start talking about the Uncharted trailer. Yes, THAT Uncharted trailer. What WAS that?? I talked about having mixed feelings during the show but WOW do I have even more mixed feelings after watching it again. Again, not trying to pass judgement before I've actually seen the movie but we'll see. I also spend this episode talking about Halloween, of course! I recommend some games in the most chaotic way possible because for some reason I could NOT remember what I was trying to say and basically approached this segment like popcorn and kept recommending games on the fly (not my best planning, but it happens). Speaking of remembering things, third, I have an apology to make. We actually have not been off air for as long as it seems from the playlists. On the contrary, I only took a week off this whole time and that was about 2 weeks ago. I actually have just entirely forgotten to add playlists over the past little while. If I had an answer as to why I would give it but I honestly do not, it's just one of those things unfortunately and I am very sorry about that. I am going to try and go back into my files over the next few days and upload all those missing episodes, with an EXTREME amount of guilt, but at least you'll have them on here finally! I also want to apologize to anyone I've ghosted on social media, it was not for the aesthetic of spook season, I just have the terrible affliction of never opening social media which I am working on. Thank you everyone for bearing with me and thank you so much for supporting Grab The Guide! <3 [UPDATE] The old playlists have been uploaded so there are a bunch of new shows to listen to On-Demand. Enjoy! :D ▶️ PRESS START!
Welcome to the Annual Blackwood Winter Getaway
Jason Graves - Until Dawn OST
Kasumi
Kevin Manthei - Nancy Drew: Shadow At The Water's Edge OST
Town Of Salem (Log In Theme)
WaveNebula - Town of Salem OST
A Conversation With Death
Khemmis - Little Hope OST
Six's Theme Part II
Tobias Lilja - Little Nightmares OST
The Cycle of Violence
Mac Quayle - The Last of Us Part II
Raccoon City
Masami Ueda, Shun Nishigaki, Shusaku Uchiyama - Resident Evil 2 Remake OST
O' Death
Amy Van Roekel - Until Dawn OST
Recorder
Kevin Manthei - Nancy Drew: The Curse of Blackmoor Manor OST
Renaissance
Kevin Manthei - Nancy Drew: The Curse of Blackmoor Manor OST
Yearning for Dark Shadows
Brian D'Oliveira - Resident Evil Village OST
The Uncharted Trailer (So you can rant to me about it too)

https://www.youtube.com/watch?v=eHp3MbsCbMg

LINKS (Games I recommend for Halloween! Also Steam is having a Halloween sale right now so go check that out too!)

Steam Halloween Sale | https://store.steampowered.com/sale/halloween

Top 5 Nancy Drew Scary Games (Again, PLEASE proceed with caution when it comes to Midnight in Salem since the fan critique was so up-in-the-air. Check out fan threads/discussions about the game before you pick it up, and if you're new to the Nancy Drew series please, PLEASE, do not play this first I beg you) | https://www.herinteractive.com/shop-games/top-5-scary-games/

[STEAM SALE FEATURE] Pacify | https://store.steampowered.com/app/967050/Pacify/

Town of Salem (Multiplayer, I would warn about the community it's not always the nicest environment but the game is a lot of fun!) | blankmediagames.com

Do You Copy? (This one's free! I played it last Halloween with my sister and I loved it! Great pace and atmosphere. I wanted to talk about this during the show but I could not remember the name for the LIFE of me forgive me but now you know ^.^) | https://gamejolt.com/games/doyoucopy/295138

[STEAM SALE FEATURE] Dead By Daylight (Again, I have not played this personally but I have seen Alex Ward play this on Twitch enough to know it looks pretty neat!) | https://deadbydaylight.com/en

[STEAM SALE FEATURE] Oxenfree | https://store.steampowered.com/app/388880/Oxenfree/

Until Dawn | https://www.playstation.com/en-ca/games/until-dawn/

[STEAM SALE FEATURE] Little Hope (The feature is called "Movie Night" and I've said it wrong in every episode I've talked about this game in, I'm going to have to do a full episode for Little Hope to make up for that at this point) | https://www.thedarkpictures.com/little-hope

Little Hope Bonus: Interview with Will Poulter (because he's the reason I played this game in the first place) | https://www.youtube.com/watch?v=IRv2_uJ_biE

[STEAM SALE FEATURE] Resident Evil Village (We have an episode on this one so check that out too! :D) | https://www.residentevil.com/village/en-asia/

[STEAM SALE FEATURE] Resident Evil 2 Remake (My personal favorite duo of Leon and Claire + My personal favorite version of Leon overall) | https://www.residentevil2.com/

Doki Doki Literature Club (Major trigger warnings with this game, please check the link for all of the warnings. There are mild spoilers but it's important for me to make sure everyone approaches games safely, stay safe everyone <3) | https://store.steampowered.com/app/698780/Doki_Doki_Literature_Club/
https://theofficialmcr.tumblr.com/post/166364502521/spoiler-free-doki-doki-literature-club-warning

[Disclaimer: With all horror games there are triggers. I posted Doki Doki's because there are a lot and they are quite major, but there may be triggers for some in the other games as well. Please always look for tags and trigger warning lists before playing horror games, or any games for that matter, so everyone is approaching games safely and everyone can have fun. Much love to all of you <3]

Follow Us! https://linktr.ee/grabtheguide

【Choose Your Status Effect!】

Each week in the month will have a different status effect! Check them out below!

【HP+】NEW GAME+

This will focus on a new video game and everything surrounding it!

EXAMPLES: Final Fantasy XV, Nancy Drew Games

【AP+】CHARACTER SELECT

This will be a focus on a specific character and both music connected to them from their games and music inspired by them!

EXAMPLES: Yuna (FFX), Yoyo Yoko (Ehrgeiz)

【MP+】BONUS CONTENT

This will be a focus on a specific composer and games that they have composed for!

EXAMPLES: Chase Bethea, Yoko Shimomura

【XP+】CHAPTER SELECT

This will be for #throwbackthursday with a focus on vintage, classic and nostalgic games!

EXAMPLES: Brand New Quest, Tekken 3

【Lvl+】SPECIAL EVENT

This will be for a random special event or take-over including guest hosts, special playlists and more!

EXAMPLES: Birthday Playlists, Guest Playlists, Genre Theme