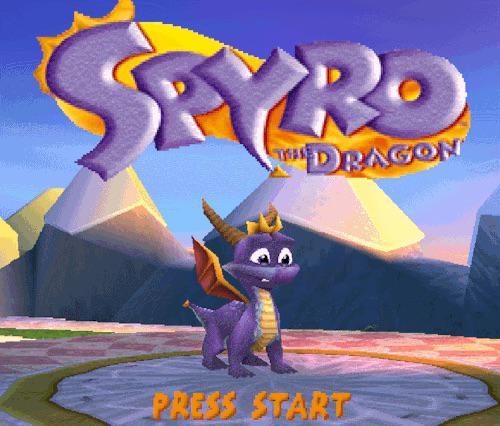 Grab The Guide
Thursday April 1st, 2021 with TwoKat
【Lvl+】SPECIAL EVENT! My Sister's Birthday Playlist!
❕ Achievement Unlocked: Happy Birthday Namira ❕ Welcome back to another episode of "Grab the Guide!" This week I celebrate my Sister's 21st birthday by playing some of her favourite video game soundtracks and sharing some of the best memories we have had while gaming! I also share how I am formatting the show moving forward! To my best friend and the best sister in the whole world, Happy Birthday! ▶️ PRESS START!
Dream
Ian Taylor - Runescape (OST)
Main Theme
Rebecca Kneubuhl, Gabriel Mann - The Legend of Spyro: A New Beginning (Game Soundtrack)
Frozen Altars
Stewart Copeland - Spyro: Year of the Dragon
Brightvale Outskirts
Jack Wall, Keith Leary - Neopets: The Darkest Faerie (OST)
What Remains
Inon Zur - Fallout 3: Original Game Soundtrack
Hope Is an Anchor
Maribeth Solomon, Brent Barkman - Sunless Sea (OST)
Carnillean Rising
Michael Manning - Runescape (OST)
Fertile Plains
DaMeAte, 윤상 - ArcheAge (OST)
Kyne's Peace
Jeremy Soule - The Elder Scrolls V: Skyrim (OST)
Vale of Tears
Marshall Crutcher, Jason Tai, Chris Vrenna - Alice: Madness Returns (OST)
The Party Camp
Inon Zur - Dragon Age: Origins (OST)
Besaid Island
Masashi Hamauzu - Final Fantasy X (OST)
~ GAME LINKS ~

Runescape: https://www.runescape.com/splash

The Legend of Spyro: A New Beginning: https://spyro.fandom.com/wiki/The_Legend_of_Spyro:_A_New_Beginning

Spyro: Year of the Dragon: https://spyro.fandom.com/wiki/Spyro:_Year_of_the_Dragon

Neopets: The Darkest Faerie: https://neopets.fandom.com/wiki/The_Darkest_Faerie_(Video_Game)

Fallout 3: https://fallout.fandom.com/wiki/Fallout_3

Sunless Sea: https://www.failbettergames.com/sunless/

ArcheAge: https://www.trionworlds.com/archeage/en/

The Elder Scrolls V: Skyrim: https://elderscrolls.bethesda.net/en/skyrim

Alice: Madness Returns: https://www.ea.com/en-ca/games/alice/alice-madness-returns

Dragon Age: Origins: https://www.ea.com/en-ca/games/dragon-age/dragon-age-origins

Final Fantasy X: https://finalfantasyxhd.square-enix-games.com/en-ca/home/
Follow Us! https://linktr.ee/grabtheguide

【Choose Your Status Effect!】

Each week in the month will have a different status effect! Check them out below!

【HP+】NEW GAME+

This will focus on a new video game and everything surrounding it!

EXAMPLES: Final Fantasy XV, Nancy Drew Games

【AP+】CHARACTER SELECT

This will be a focus on a specific character and both music connected to them from their games and music inspired by them!

EXAMPLES: Yuna (FFX), Yoyo Yoko (Ehrgeiz)

【MP+】BONUS CONTENT

This will be a focus on a specific composer and games that they have composed for!

EXAMPLES: Chase Bethea, Yoko Shimomura

【XP+】CHAPTER SELECT

This will be for #throwbackthursday with a focus on vintage, classic and nostalgic games!

EXAMPLES: Brand New Quest, Tekken 3

【Lvl+】SPECIAL EVENT

This will be for a random special event or take-over including guest hosts, special playlists and more!

EXAMPLES: Birthday Playlists, Guest Playlists, Genre Theme