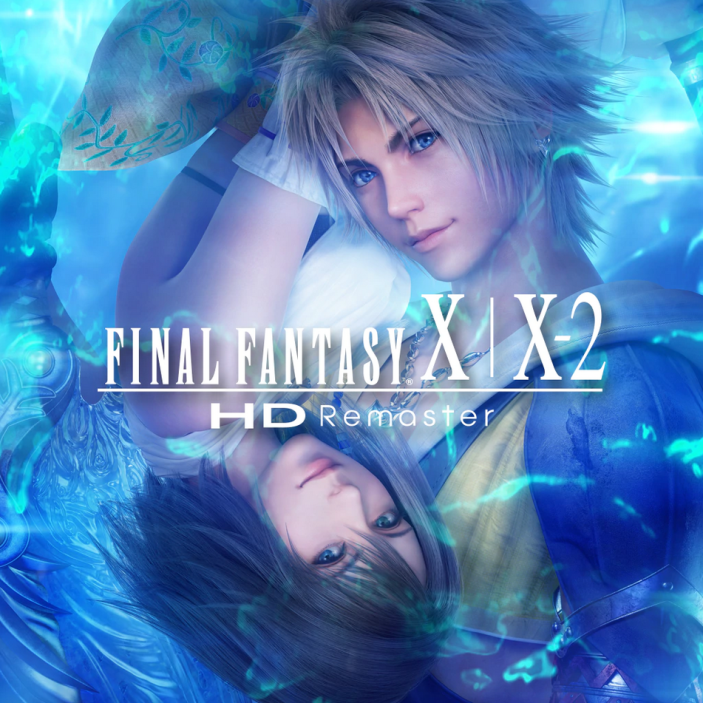 Grab The Guide
Thursday January 28th, 2021 with Two Kat
【HP+】Final Fantasy X
Welcome to the first ever episode of "Grab the Guide!" This show is all about video games - my favourite games, experiences and music! Today I talk about a game that has been close to my heart since I was a little kid: Final Fantasy X. I hope you enjoy!
"Final Fantasy X is the tenth main installment in the Final Fantasy series, developed and published by Squaresoft. It was released in July 2001 for the PlayStation 2 and has since been re-released as part of the Final Fantasy X/X-2 HD Remaster for PlayStation 3 and PlayStation Vita in 2013, for PlayStation 4 in 2015, for Microsoft Windows in 2016, and for Nintendo Switch and Xbox One in 2019. It was directed by Yoshinori Kitase, with Tetsuya Nomura providing the character design and Nobuo Uematsu and Masashi Hamauzu composing the score. It was the first title in the series released on sixth-generation consoles, the first to feature fully three-dimensional areas rather than including pre-rendered backdrops, and the first to include voice acting. The game is set in the world of Spira and follows the story of Tidus and Yuna. Tidus is a star athlete blitzball player, who is taken to Spira by Auron after a monster called Sin destroys his home city of Zanarkand. Tidus then joins the summoner, Yuna on her pilgrimage with her guardians to defeat Sin and bring about the Calm. " - Final Fantasy X Wiki
"Zanarkand" (ザナルカンドにて Zanarukando nite)
Nobuo Uematsu - Final Fantasy X Original Soundtrack (Remastered HD)
"Tidus's Theme" (ティーダのテーマ Tīda no Tēma)
Nobuo Uematsu - Final Fantasy X Original Soundtrack (Remastered HD)
"Spira Unplugged" (スピラの情景 Supira no Jōkei, lit. "Spiran Scenery")
Nobuo Uematsu, Masashi Hamauzu - Final Fantasy X Original Soundtrack (Remastered HD)
"Yuna's Theme" (ユウナのテーマ Yūna no Tēma)
Nobuo Uematsu - Final Fantasy X Original Soundtrack (Remastered HD)
"The Trials" (試練の間 Shiren no Ma)
Nobuo Uematsu - Final Fantasy X Original Soundtrack (Remastered HD)
"Victory Fanfare" (勝利のファンファーレ Shōri no Fanfāre)
Nobuo Uematsu - Final Fantasy X Original Soundtrack (Remastered HD)
"Game Over" (ゲームオーバー Gēmu Ōbā)
Nobuo Uematsu - Final Fantasy X Original Soundtrack (Remastered HD)
"Yuna's Decision" (ユウナの決意 Yūna no Ketsui)
Nobuo Uematsu, Junya Nakano - Final Fantasy X Original Soundtrack (Remastered HD)
"Thunder Plains" (雷平原 Kaminari Heigen)
Masashi Hamauzu - Final Fantasy X Original Soundtrack (Remastered HD)
"Battle Theme" (ノーマルバトル Nōmaru Batoru, lit. "Normal Battle")
Nobuo Uematsu - Final Fantasy X Original Soundtrack (Remastered HD)
"Besaid" (ビサイド島 Bisaido-jima)
Nobuo Uematsu, Masashi Hamauzu - Final Fantasy X Original Soundtrack (Remastered HD)
"Suteki Da Ne (Isn't It Wonderful?)" (素敵だね Suteki da ne)
Rikki, Nobuo Uematsu - Final Fantasy X Original Soundtrack (Remastered HD)
Music used during talking breaks:
"This Is Your Story" (これはお前の物語だ Kore wa Omae no Monogatari da)
Junya Nakano - Final Fantasy X Original Soundtrack (Remastered HD)
LINKS:

Nintendo Switch Trailer: https://www.youtube.com/watch?v=KcTbhsWaQ6g

Wikipedia: https://en.wikipedia.org/wiki/Final_Fantasy_X

Wiki: https://finalfantasy.fandom.com/wiki/Final_Fantasy_X

Steam: https://store.steampowered.com/agecheck/app/359870/

IGN: https://www.ign.com/wikis/final-fantasy-x/

Nintendo/Nintendo Switch: https://www.nintendo.com/games/detail/final-fantasy-xx-2-hd-remaster-switch/

PlayStation Store: https://store.playstation.com/en-ca/product/UP0082-CUSA01227_00-FFX0FFX20USA0PS4