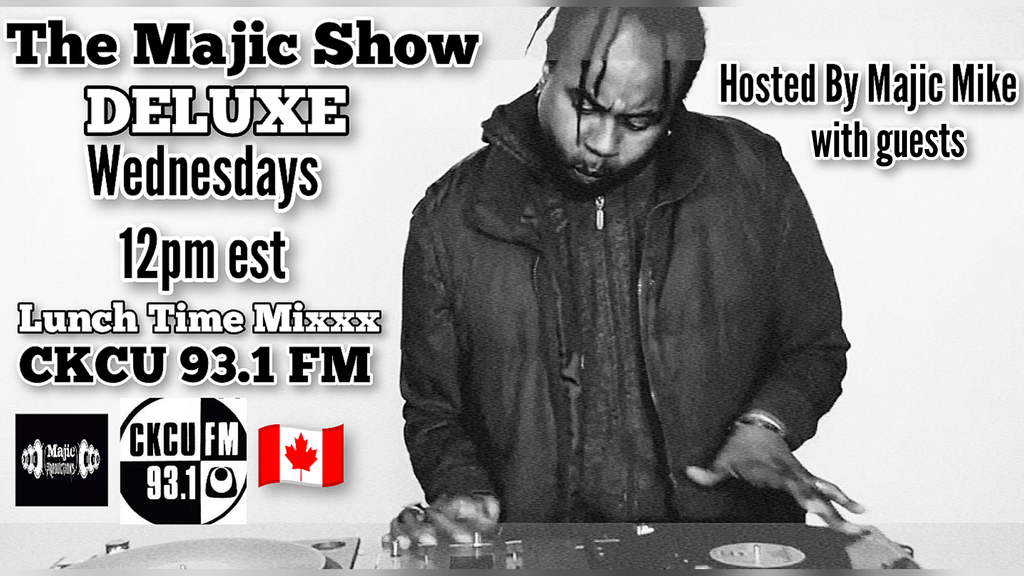 The Majic Show Deluxe
Wednesday May 19th, 2021 with Majic Mike
The Majic Show DELUXE Wed 12pm est hosted by Majic Mike spinning the hottest tracks canadian and worldwide urban music with guests interviews weekly majors or indi retro dj mixes news reports and more tune in.
The Majic Show DELUXE May 19 2021 Wed 12pm est hosted by Majic Mike spins the hottest in urban music local and worldwide guests this week we got three guests all from canada. Miss Ivee-ottawa, Maizy F-Toronto, Deuce Deuce from Concrete Mob-Toronto talk radio this week TAP IN...
Understand
GKode - single - indi


Don't Want To Let Go
Miss Ivee - single - indi


Dance In Malibu
Miss Ivee - single - indi


Eastside
Maizy F - Single - Indi

No Wallet
Maizy F - single - Indi

Boiling Point
Concrete Mob - Single - Indi

UNDER PRESSURE
DEUCE DEUCE - Single - Indi