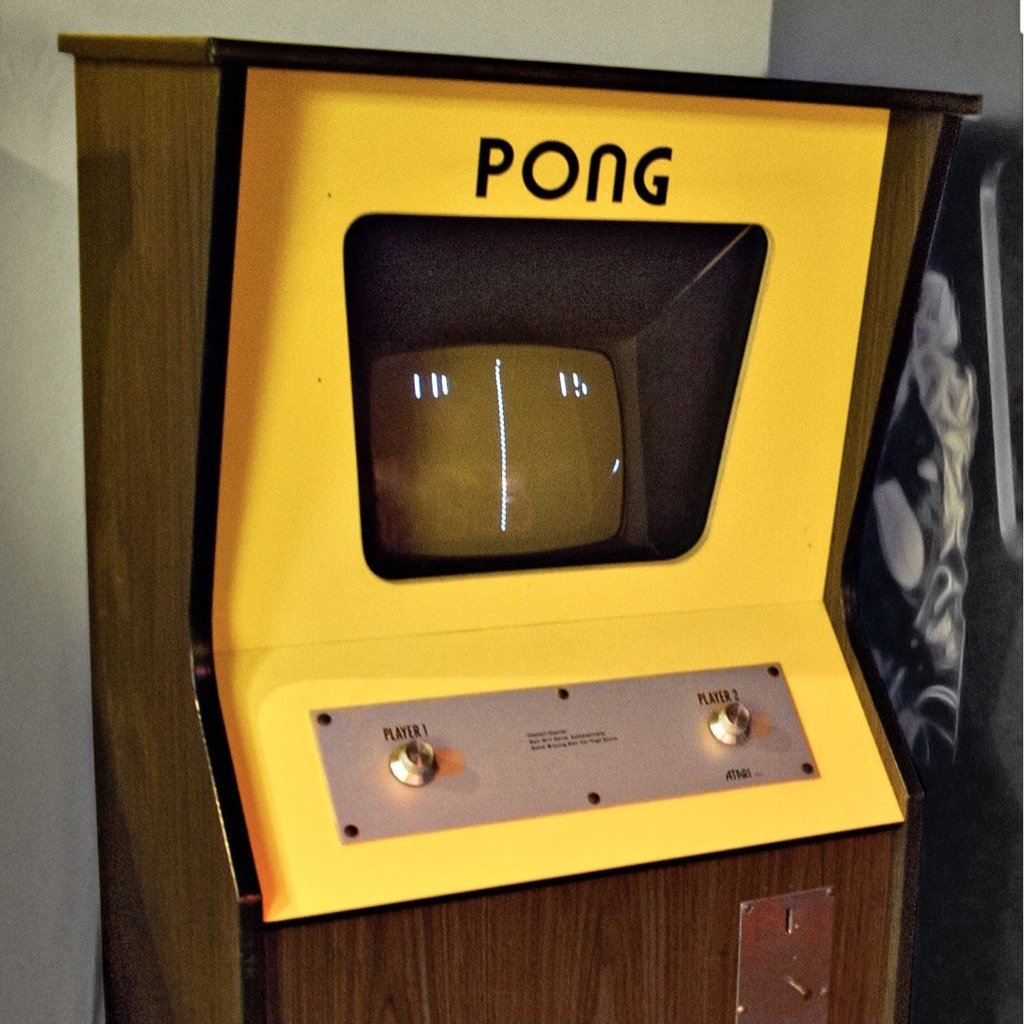 Split/Shift
Sunday November 29th, 2020 with Day Job Rob
Got Chores? / Whatever Happened to Pong?
On Nov. 29th, 1972 the video arcade game PONG was released and was an instant success. Let's celebrate this anniversary with a trifecta of music from early video games, one-hit wonders and massively influential artists. Breakout your Atari for some 8-bit fun! HOUR ONE is Got Chores? HOUR TWO is PONG.
Clorox Wipe
Chromeo - Quarantine Casanova (2020) - Not On Label

Nineteen Hundred Eighty-Five
Quantic - 7" (2020) - Selva Recordings

Funk That
Nickodemus - 12" (2017) - Wonderwheel Recordings
Kabylie Acid
Oreku - ia ia ia (2020) - Stereo Ferment

Watermelon Woman
Yu Su - 12" (2019) - Technicolour

Inspector Norse
Todd Terje - It's About Time (2014) - Olsen
What I Mean
Baby's Berserk - 7" (2020) - Bongo Joe Records

Paradigme
La Femme - Paradigme (2020) - Disques Pointu

Black Rain
Rhye - Home (2020) - Loma Vista Recordings


Good Intentions
Ojiji - The Shadow (1979) - Ultra Records

Do The Damn Thing
The Soul Motivators - Do The Damn Thing (2020) - Do Right! Music


Gameplay
The Brooks - Any Day Now (2020) - Duprince


Sky High
The Souljazz Orchestra - Chaos Theories (2019) - Strut

So Fresh So Clean
Unwrapped Band - Hidden Beach Recordings Presents: Unwrapped Vol. 1 (2001) - Hidden Beach Recordings
Whatever Happened To Pong?
Frank Black - Teenager of the Year (1994) - 4AD
Computer Game (Theme From The Circus)
Yellow Magic Orchestra - 7" (1978) - Horizon
Computer Games
Mi-Sex - 7" (1979) - CBS
Crimewave (Crystal Castles Vs. HEALTH)
Crystal Castles - Crystal Castles (2008) - Last Gang Records/Lies Records

Yars' Revenge
Unknown Artist - Atari Yars' Revenge 12" (1981) - Kid Stuff Records
Video Games
Ronnie Jones - 12" (1980) - Lollipop Records
Space Invaders
Player [1] - 7" (1979) - WEA
Street Fighter Mas
Kamasi Washington - Heaven and Earth (2018) - Young Turks
Moon Patrol
Ichiro Takagi - Moon Patrol Soundtrack (1982) - IREM
Pac-Man Fever
Buckner & Garcia - Pac-Man Fever (1999) - Buckner Garcia Productions
The Great Defender
Lou Reed - New Sensations (1984) - RCA
Song Song Song
Final Fantasy - He Poos Clouds (2006) - Blocks Recording Club

New Rally-X
Haruomi Hosono - Video Game Music (1984) - Yen Records
Elektrisches Roulette
Kraftwerk - Ralf & Florian (1973) - Philips
Galaga
Haruomi Hosono - Video Game Music (1984) - Yen Records