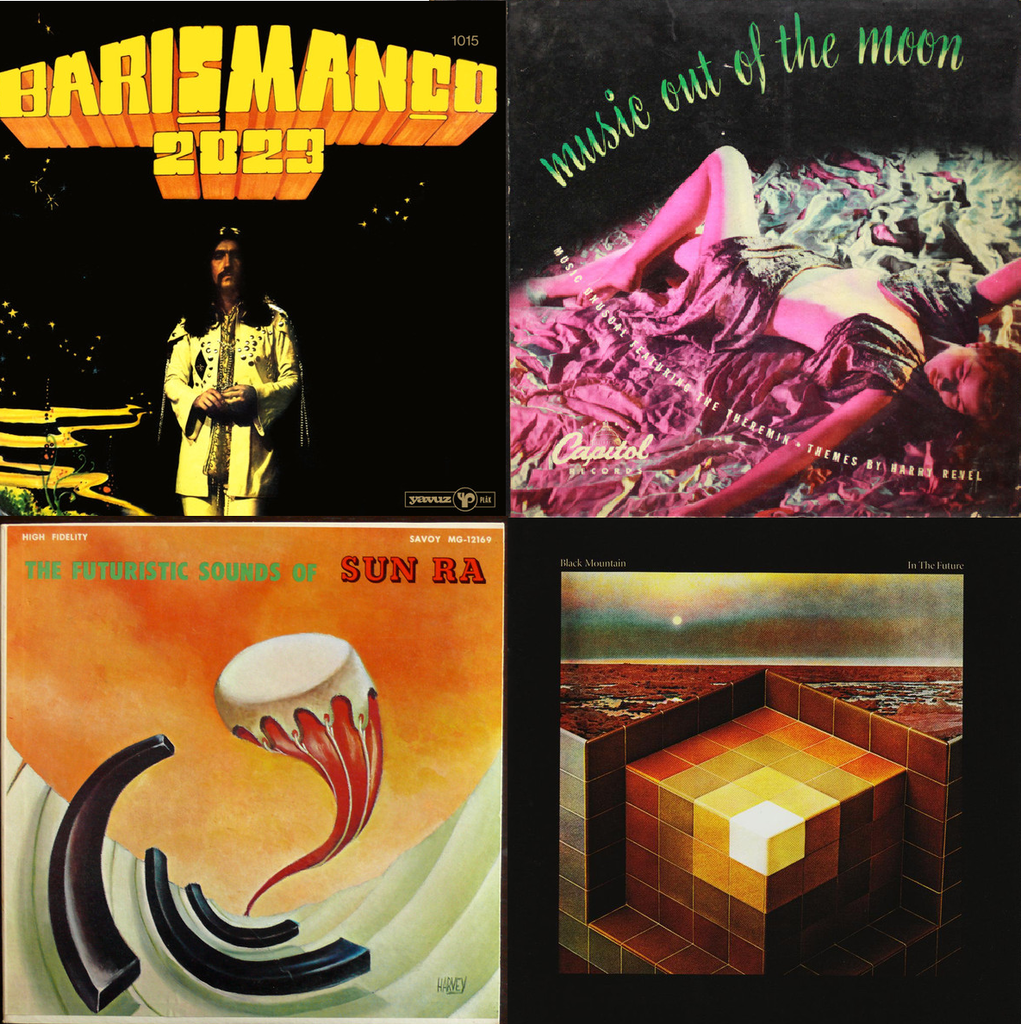 Chance Meeting
Friday January 6th, 2023 with Heavy Ben
2023, Retrofuturism, and the Inevitable Re-Ron
Chance meeting on on a reel of the real and the sureal In the early decades of pop music and the golden age of science fiction (1930s - 1960s), the vision of the future was often wide-eyed, hopeful, and expectant with technological breakthroughs to improve the human condition. Our modern lives are truly cleaner, more efficient, and for those who want them there are free vaccines. Machines do our cleaning and cooking. And hey... The Internet! You don't need to leave the house, speak with a human or even have money to get anything you want delivered to your front door in no time. Literature and film had more time to stretch out compared to a 3-minute pop song. And it should come as no surprise that we find ourselves in a 2023 that is more 1984 than Rocket Man, more Blade Runner than Jetsons. Our TV dinners and self-driving cars came at a hidden cost that was impossible to measure or feel 60 years ago. Despite our comfortable space age bachelor pads, it's easy to connect with Descendents' "Everything Sux". The Halluci Nation's "Land Back" depicts generations of broken promises. My go-to is Gil Scott-Heron's "B-Movie", written the week after Ronald Reagan was elected in 1980. It's a perfect poem and could have been written this week... only the names change. Cultural amnesia, indeed. Oh yeah, happy new year.
Kayaların Oğlu, 2023
Barış Manço (Baris Manco) - 2023 - Yavuz Plak - 1975
Nel 2023 (In The Year 2525)
Dalida [orig. Zager & Evans] - 7" - Barclay - 1969
Mobiles
Rick Miller - Future Motion - Parry Music Library - 1984

Moon Moods
Les Baxter & His Orchestra - Music Out Of The Moon: Music Unusual Featuring The Theremin - Capitol - 1947
I Hear A New World
Joe Meek & The Blue Men - I Hear A New World - Triumph - 1960 / RPM - 2003
Where Is Tomorrow
Sun Ra - The Futuristic Sounds Of Sun Ra - Savoy - 1962
UFO Main Theme
Barry Gray - UFO: The Original Television Series Soundtrack Music - Trunk - 2004 [orig. 1970]
Tomorrow's Achievements
Harry Forbes - Tomorrow's World - Parry Music Library - 1980

Realizations of an Aeropolis
Mort Garson - Music from Patch Cord Productions - Sacred Bones - 2020 [rec. circa late 1960s or early 1970s]

Wucan
Black Mountain - In The Future - Jagjaguwar - 2008

Everything Sux
Descendents - Everything Sux - Epitaph - 1996
Fear Of Anarchy
Sleaford Mods - Chubbed Up + - Ipecac - 2014
Land Back
The Halluci Nation feat. Boogey The Beat & Northern Voice - One More Saturday Night - Radicalized Records - 2021

"B" Movie (live version)
Gil Scott Heron And His Amnesia Express - Tales Of Gil Scott Heron (Somewhere Live In Europe) - Essential! Records - 1990 (orig. 1981)
And here's a look at the closing numbers:

racism is up, human rights are down, peace is shaky, war items are hot, the house claims all ties
jobs are down, money is scarce, and common sense is at an all-time low with heavy trading
movies are looking better than ever, and now no one is looking because we're all starring in a "B" movie

you don't need to be in no hurry, you ain't never really got to worry
and you don't need to think about how you feel, just keep repeating that none of this is real
and if you're sensing that something is wrong, well just remember that it won't be too long
... before the director cuts the scene

this ain't really your life, ain't really your life
ain't really ain't nothing but a movie