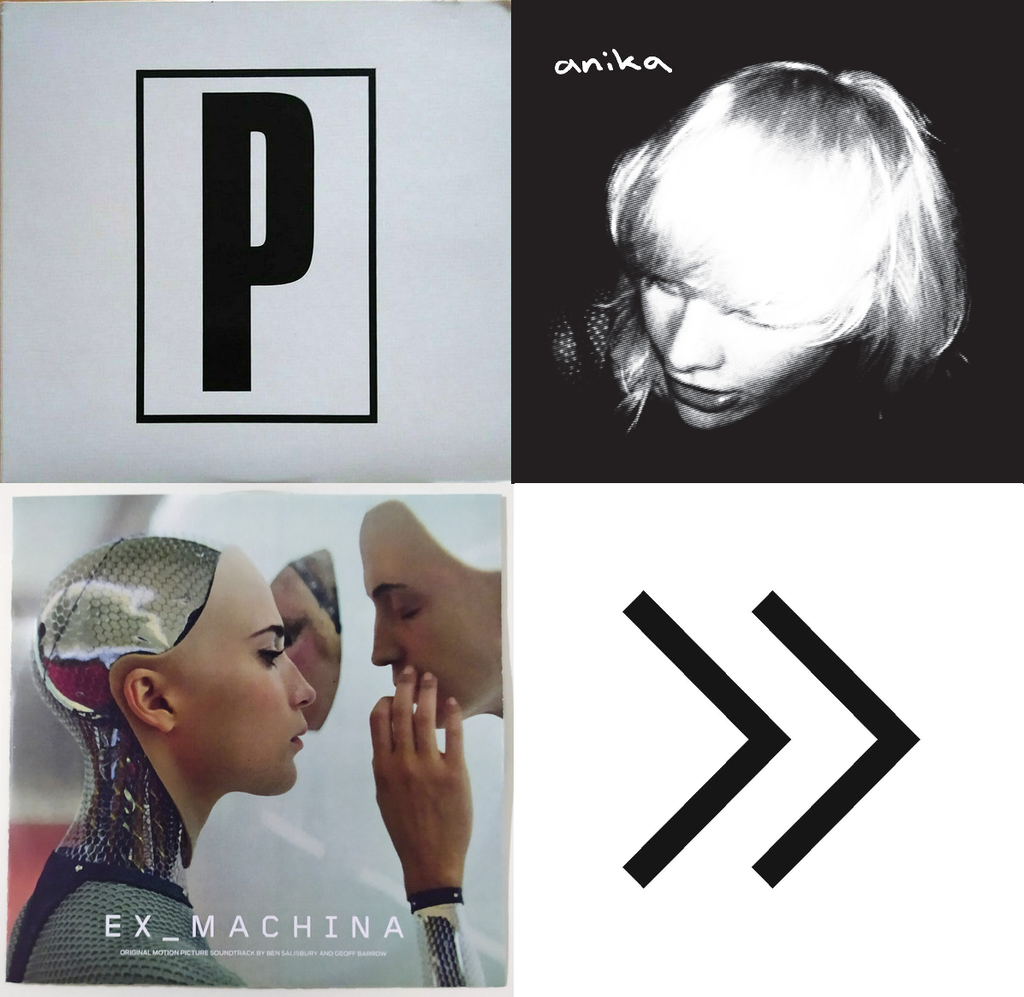 Chance Meeting
Friday December 9th, 2022 with Heavy Ben
Geoff Barrow (Portishead, Beak>, Anika, sci-fi soundtracks)
Chance Meeting on black mirror of a dead man and a tape operator Happy birthday to drummer, DJ, and producer Geoff Barrow, from the small town of Portishead, UK. "I just wanted to make interesting music, proper songs with a proper life span and a decent place in people's record collections." Mission accomplished. The short film "To Kill A Dead Man" was Portishead's debut from 1994, prior to their first LP "Dummy", whose album cover is a still from this film.
https://youtu.be/p4C0KHsR8Wg
Setting The Eagle Free
Geoff Barrow & Ben Salisbury - Black Mirror: Men Against Fire (Original Score) - Invada - 2017
Liar
Beak> - Beak>> - Invada - 2012
Ancoats 2 Zambia
The Baby Namboos (Geoff Barrow Remix) - 12" - Palm Pictures - 1999
Officer Officer
Anika (with Beak>) - Anika - Invada / Stones Throw - 2010
Archive 81 – Titles
Ben Salisbury & Geoff Barrow - Archive 81 (Original Soundtrack) - Invada - 2022
Sour Times
Portishead - Dummy - Go! Beat - 1994
Sassy
Neneh Cherry feat. Guru (produced by Geoff Barrow) - Homebrew - Circa - 1992
Smoke
Quakers - Quakers - Stones Throw - 2012
Who Can Say
The Horrors (produced by Geoff Barrow) - Primary Colours - XL Recordings - 2009
Beats
G.B. (Geoff Barrow) (DJ Andy Smith edit) - The Document - Go! Beat - 1998
The Test Worked
Ben Salisbury & Geoff Barrow - Ex_Machina (Original Motion Picture Soundtrack) - Invada - 2015
She Sings The Mourning
The Coral (produced by Geoff Barrow and Adrian Utley) - The Invisible Invasion - Deltasonic Records - 2005
Karmacoma (Portishead Experience)
Massive Attack (remix by Geoff Barrow) - Karmacoma EP - Wild Bunch, Circa - 1995
The Rip
Portishead - Third - Mercury, Island - 2008
Stand Up
Boca 45 feat. Profile (Geoff Barrow MDGI Remix) - Down To Mexico 7" - Grand Central - 2005
Kosmik Musik (Part 2)
Beak> - Kosmik Musik - Invada - 2022

Helmet Theme
Geoff Barrow & Ben Salisbury - Drokk: Music Inspired By Mega-City One - Invada - 2012
No
Billy Nomates (produced by Geoff Barrow) - (single) - Invada - 2020
Lighthouse Chamber
Ben Salisbury & Geoff Barrow - Annihilation (Music From The Motion Picture) - Lakeshore, Invada - 2018
Theme From To Kill A Dead Man
Portishead - To Kill A Dead Man - Go! Discs - 1994