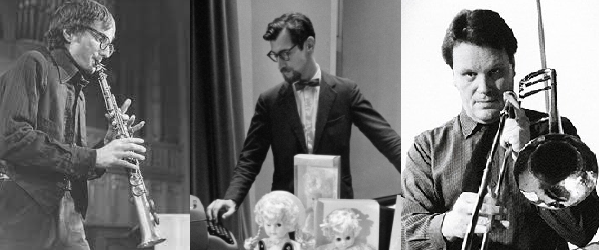 Chance Meeting
Friday March 4th, 2022 with Heavy Ben
Garrett List, Frederic Rzewski, Jon Gibson
Chance meeting on a Theatre of Attica and a Visitation Garrett List, Frederic Rzewski, and Jon Gibson were visionary composers and improvisers who appeared on each other's albums. Coincidentally, they all passed away in the past few years. If you are interested in exploring music influenced by the original "minimalist" masters of Steve Reich, Terry Riley and LaMonte Young, check this out.
Your Own Self (Part I)
Garrett List - Your Own Self - Opus One - 1972
Coming Together
Frederic Rzewski - Attica / Coming Together / Les Moutons De Panurge - Opus One - 1974
Thirties
Jon Gibson - Visitations I & II + Thirties - New Tone - 1996 [rec. 1972]