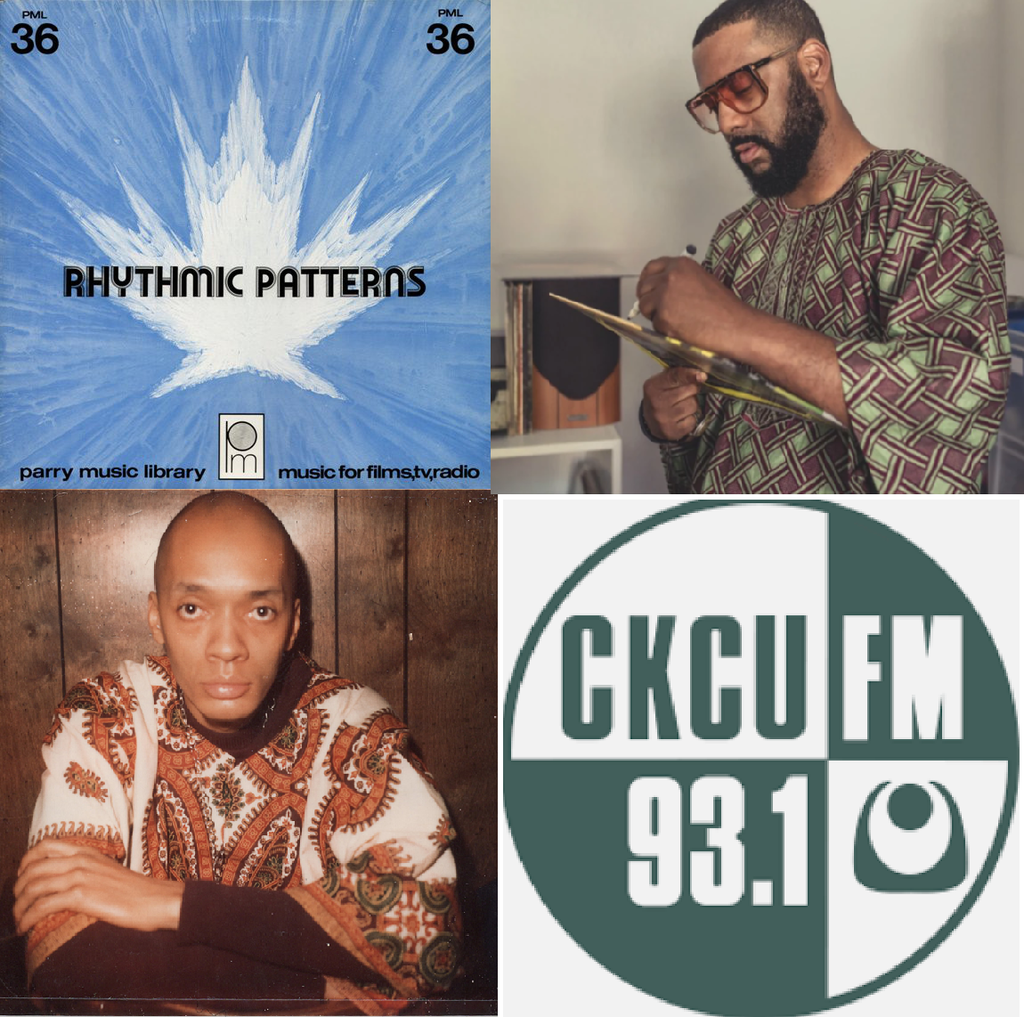 Chance Meeting
Friday October 29th, 2021 with Heavy Ben
Weldon Irvine, Madlib, Parry Music Library
Chance meeting on rhythmic patterns of a jazz rebel and a liberated brother Weldon Irvine (1943-2002) and Madlib (b. 1973) were born this week. Two personal favourites that I am happy to play at any time, and they are connected through the outstanding "A Tribute To Brother Weldon", credited to one of Madlib's myriad aliases "Monk Hughes & The Outer Realm". We've got 5 cuts today featuring "Monk Hughes". October is library month and we'll hear several cuts from our favourite Canadian library record label Parry Music. CKCU's 2021 funding drive starts today. You can make your pledge at CKCU's home page, or via this direct link to Chance Meeting.
https://cod.ckcufm.com/pledge/
https://www.canadahelps.org/en/charities/CKCU/p2p/CKCU-2021-funding-drive/team/chance-meeting/
Thank you for supporting independent, community-based, non-commercial radio.
Strolling Rhythm
Johnny Hawksworth - Rhythmic Patterns - Parry Music Library - 1980

Time Capsule
Weldon Irvine - Time Capsule - Nodlew - 1973
Walk That Walk, Talk That Talk
Weldon Irvine - Cosmic Vortex (Justice Divine) - RCA - 1974
Forces Unseen
Young Jazz Rebels incl. Monk Hughes (Madlib) - Slave Riot - Stones Throw - 2010
Dusky Rhythm
Bunny J. Browne (Johnny Hawksworth) - Rhythmic Patterns - Parry Music Library - 1980

I Love You
Weldon Irvine - Sinbad - RCA - 1976
Floating
Robin Artus & Paul Kass (Roger Limb & Johnny Hawksworth) - Journey Into Space - Parry Music Library - 1980

Traffic Zone
Ahmad Miller with Monk Hughes (Madlib) - Say Ah! - Stones Throw - 2003
Mr. Clean
Weldon Irvine - Liberated Brother - Nodlew - 1972
Starbursts
Paul Kass (Johnny Hawksworth) - Journey Into Space - Parry Music Library - 1980

Jazz Motion
Roger Roger - Rhythmic Patterns - Parry Music Library - 1980

Kuhn's Theme
Yesterdays New Quintet together with Monk Hughes (Madlib) - Angles Without Edges - Stones Throw - 2001
Fat Mouth
Weldon Irvine - In Harmony - Strata-East - 1974
Top Of The Tower
Paul Farnon & Paul Zaza - Rocking Along - Parry Music Library - 1978

Funky Blue Note
Madlib feat. Monk Hughes - Shades Of Blue - Blue Note - 2003
Westside Precinct No.1
Mike Hankinson - Action & Drama - Parry Music Library - 1978

We Gettin' Down
Weldon Irvine - Spirit Man - RCA - 1975
Montage 1
Harry Forbes - New Technology Volume 2 - Parry Music Library - 1981

A Piece For Brother Weldon
Monk Hughes & The Outer Realm (Madlib) - A Tribute To Brother Weldon - Stones Throw - 2004