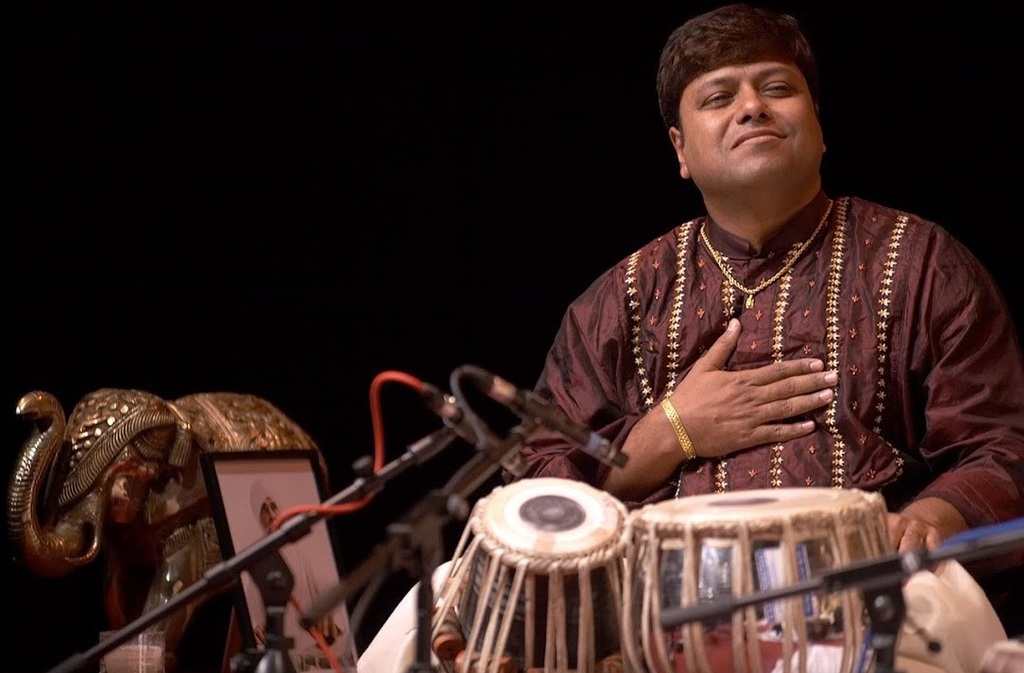 Chance Meeting
Friday September 3rd, 2021 with Heavy Ben
Pandit Subhankar Banerjee
Chance meeting on a Bengal evening of a baya and a dayan Classical Tabla virtuoso Pandit Subhankar Banerjee has been considered a torch bearer and thunderously applauded by the greats of Tabla and stalwarts of Indian music for his scintillating and versatile way of playing. His consistently brilliant performances and masterful improvisational dexterity created a constant demand in India and gained him worldwide fame. A favorite accompanist of many of India's greatest musicians and dancers, Subhankar flew the dotted the map of the world, presenting his music over the last thirty years. After contracting COVID-19 in June 2021, Banerjee died August 25th, a few days after his 55th birthday. R.I.P.
https://taalsen.com
Warrior At Dusk - Rag Puriya Dhanashri
Shastriya Syndicate - Syndicated - Sense World Music - 2008
Vilambeet Teentaal Pt. 5
Subhankar Banerjee - The Tabla Series - Sense World Music - 2005
Sweet Bengal
Shri Subhankar Banerjee - The Art of Table / L'Art du Tabla - Arion - 2010
Wild Beats
Subhankar Banerjee - Heart Beat - Saregama India - 2008
Dawn - Breeze Pawan Chalat
nsemble - nsemble - Sony / Orion - 2011
Taal Dhamar [excerpt]
Pandit Subhankar Banerjee - - - Taalsen - 2021

Check the live performance of "Taal Dhamar". Great to see Subhankar smiling and taking in the moment... while being a complete tabla badass
https://www.youtube.com/watch?v=7LyfP4PcEUg
Delta - Journey To The Sea
Hari Prasad Chaurasia - Music Of The Rivers - Music Today - 1993