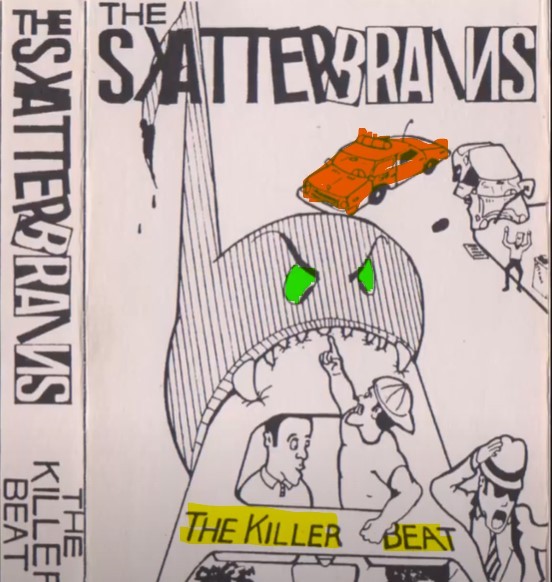 The Bear Necessities
Tuesday March 2nd, 2021 with Lester Bear
That Killer Beat! Last Train to SKAville Vol 2.
Today we are taking The Last Train to SKAville!! - we'll see you at the station...be there at 5...we've made your reservation!
Embarrassed By You
The Specials - Encore - Island Records
I Believe
Madness - Can't Touch Us Now - Lucky 7
Things Fall Apart
The Selecter - Daylight - DMF Records
Racist Friend 2020
Me Mom & Morgentaler - Racist Friend 2020 - Independent

Listen This
General Rudie - Take Your Place - Stomp Records

Keep Me Arrested
Tequila & the Sunrise Gang - Of Pals and Hearts - Uncle M Music
Old Friend
Rancid - And Out Come The Wolves - Hellcat Records
No Man No Right
Sonic Boom Six - The F-Bomb - Cherry Red Records
Global Citizen
The Cardboard Crowns - Global Citizen

Apologies - I referred to them as the Cardboard Crows - From Gatineau QC - it's actually The Cardboard Crowns!
Get Alright
The Fundamentals - Get Alright - Stomp Records

Nice to Be Nice
The Equators - Nice to Be Nice - Independent
Whiskey In The Jar
Steady Rockers - Stay Tuned - Bulletproof Records

Theme Song
The Skatterbrains - The Killer Beat - Independent

The End of You
Ten Too Many - Peg City Skank 2: All You Can Eat - Bacteria Buffet Records

Step Up To Me
Bim Skala Bim - Krinkle - Beatville Records
England Is Over
The Meow Meows - Somehow We Met - Independent
Teenage Kicks
The Offenders - Anthems From the Gutter - Mad Butcher Records
Broken World
The Interrupters - Fight The Good Fight - Hellcat Records