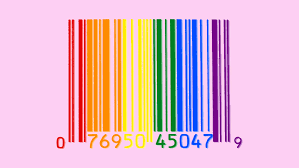 The Tea Party
Wednesday May 29th, 2019 with Nico and Brianna
Catching up on the Latest!
As Pride season approaches, we will be having an important convo about Rainbow washing and Pride etiquette. Tune in to hear us dish on current events and, as always, some big chuneeees *Queue reggae horns* We are on instagram and we are intagramming! Follow us @Theteaparty613 [or our personal pages @NicoBompadre @Briannag10] You might catch us hanging out at these upcoming events: May 30, 9pm. RuPaul Finale/ Ottawa Drag Race Launch Party, The Lookout Bar 41 York st. One race has come to an end and the next is about to begin. Join us this Thursday for the Grand finale of Rupaul's Drag Race season 11, where we will finally see who gets crowned. After RuPaul has finished we will open the gates to start our very own Ottawa's Drag Race. Hosted every Thursday at at 8pm at The Lookout all summer, Ottawa's Drag Race has some fierce competition ready to fight for this $2000 cash prize.
https://www.facebook.com/events/1261376390707077/
May 31, 5-8pm. Politicizing Student Work: Wages, Autonomy and Strikes, Mike's Place 2nd Floor Of University Centre. This workshop intends to present the theoretical analysis of student work that we have developed, the autonomous and decentralized mode of organization that the different committees and regions have put together and an analysis of the internship strike that has taken place in recent months.
https://www.facebook.com/events/681515935640544/
May 31, 730-930pm. Confronting Climate Emergency: Ottawa and Beyond, Sandy Hill Community Centre 250 Somerset St E. The City of Ottawa, following many cities around the world, has recently declared a climate emergency The federal environment Minister is now asking Parliament to declare a climate emergency. But the big question remains: what can and has to be done to confront it? This panel will address this question from both a national and local level.
https://www.facebook.com/events/641323219719970/
June 1, 730-930pm. Tyler's Suite - Canadian Premier, Dominion-Chalmers United Church 355 Cooper st. Tone Cluster and guests (including Harmonia Choir and Nepean Highschool) are putting on the Canadian premiere of Tyler's Suite - a suite in nine movements dedicated to the memory of Tyler Clementi, a talented young musician who died by suicide after being bullied by his roommate during his first few weeks of college. This powerful collection of songs moves audiences and singers alike and ultimately shines a light of hope for a safer, kinder world in line with the mission of the Tyler Clementi Foundation, which is to end online and offline bullying in schools, workplaces, and faith communities.
https://www.facebook.com/events/282604329329254/
https://tylerclementi.org/tylers-suite/
June 7, 4-5pm. Fighting For Our Lives Contingent for June 7 Anti-Ford Actions, Dundonald Park 516 Somerset st W. The 'Fighting For Our Lives' contingent marches in solidarity with those most affected by Doug Ford's cruelty, with the people whose very lives are put at risk by this government's policies, including Indigenous people, people on ODSP and OW, people denied access to overdose prevention sites, migrants and refugees denied access to legal aid, and all those targeted by multiple forms of oppression. We are fighting not only the cuts to social services, to classrooms and universities, and to environmental and worker protections, we are also fighting the Ford government's distribution of money and support towards things that hurt us: prisons, the foreclosure of reproductive justice, and corruption at the core of the current government.
https://www.facebook.com/events/2341170499456983/
June 9, 530-7pm. Spring Sing and Fling, @Rouge Studio of Dance 340 Maclaren St: Learn the secrets of combining voice and dance for the burlesque stage with Victoria Vermouth! In this workshop Victoria will teach you the building blocks to create your very own live vocal burlesque routine. In the first part, she will dive into various physical techniques to maintain vocal and microphone control during vigorous movement complete with a learned song and dance choreography. In the second, she will provide you with the key to successfully structuring and costuming to bring your sing and fling routine up to its fullest potential.
https://www.facebook.com/events/814742622259119/
Like Suga
Roxanne - Love Rebel

Thirteen
Haviah Mighty - 13th Floor

TOOGOODTOBETRUE (Feat. Sufjan Stevens & Rebecca Sugar)
Gallant - TOOGOODTOBETRUE (Feat. Sufjan Stevens & Rebecca Sugar) - Single
Love Yourself
Sufjan Stevens - Love Yourself / With Your Whole Heart

Liberated
Def Loaf & Leon Bridges - Liberated - Single