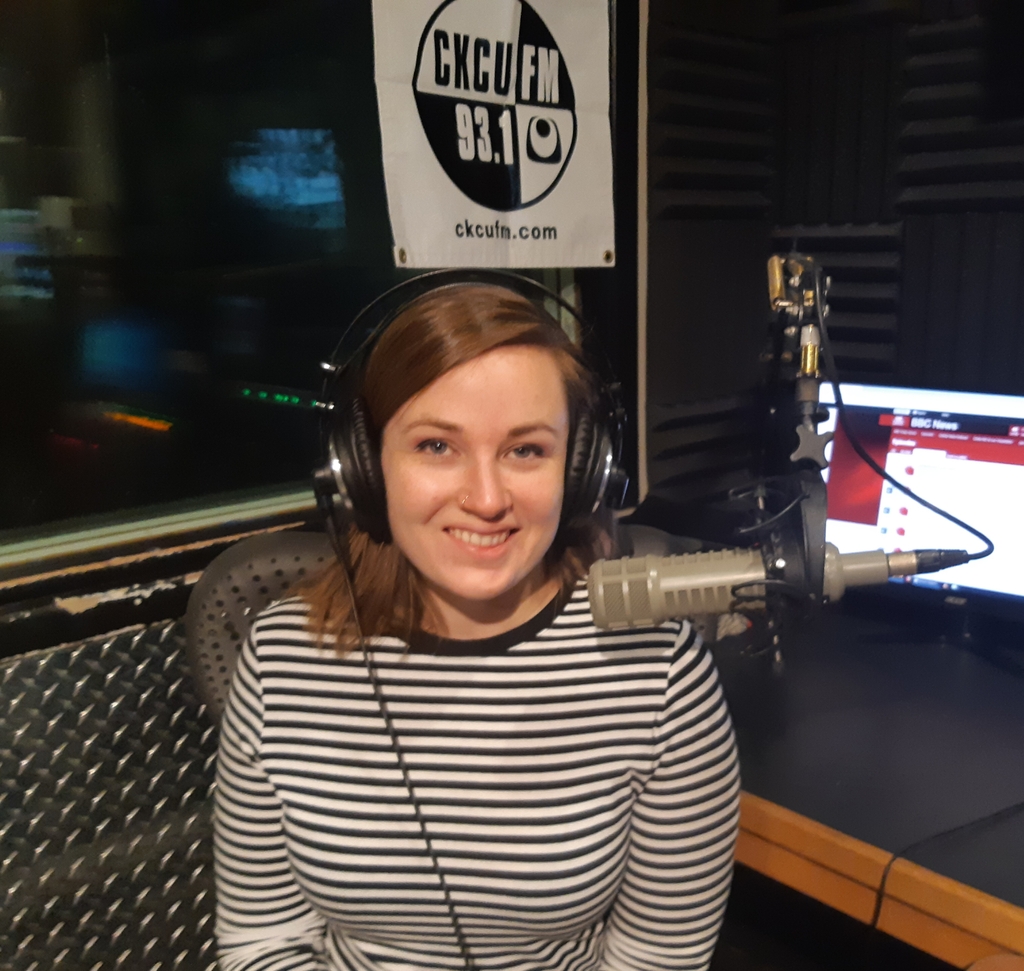 Thursday Blend Early
Thursday January 3rd, 2019 with Jeff Larocque
Happy 2019 from Thursday Blend Early Stephanie Youngdale with Epilepsy Ottawa and our Thursday Blend Early Top 10 from 2018 -
Epilepsy Ottawa invites youth from families affected by epilepsy to join them for a brand new program called EPIC (Epilepsy Perspective Images Club) for a FREE series of events at the Bronson Centre happening over 6 consecutive Sunday afternoons starting January 20th. Youth aged 12-25 are invited to come and participate to share their experiences, and create some unique images that reflect their feelings and emotions. For more information, and to register, please visit
www.epilepsyottawa.ca/programs/epic
Cutting So Fine (Show Theme)
Canada High - Canada High (Working Title)

A Question of Will
Wilhaeven - A Question of Will (Working Title)


Get Well Soon Pep! #PepTalk will be back on January 17.
Chasing Stars
Arms of the Girl - Paper Copper Steel

Radiance
Gentlemen of the Woods - Radiance

Catch Gentlemen of the Woods at Irene's Pub on January 19...and remember to support Wicked Grin with their Road to Memphis Fundraiser tomorrow night (Jan 4) also at Irene's.
Hooka Train
Al Wood & the Woodsmen - Hooka Train

Good Girl
Jillian Kerr - Downtown

Les Femmes
Kristine St-Pierre - La Promesse

Blue Lights Go Down
Monkey Junk - Time To Roll

Jeff's Top Ten List of Artists he most featured in 2018 are: 10: Eniid & Arms of the Girl (tied) 9: Jillian Kerr/Harmony Club 8: Gentlemen of the Woods 7: Terry Gomes 6: Al Wood & the Woodsmen 5: Vicki Brittle
4: Kristine St-Pierre 3: Danielle Allard 2: JW Jones ...and at #1: Monkey Junk Thanks to Paul Anthony, Mario Carlucci and shout out to Joel Exner who I will have on the show in the coming weeks. Sorry Joel.... we ran out of time.
Thanks also to everyone who supports Thursday Blend Early and put our program into #7 on the CKCUFM Charts for 2018. Check out the entire list of artists and shows right here at www.ckcufm.com