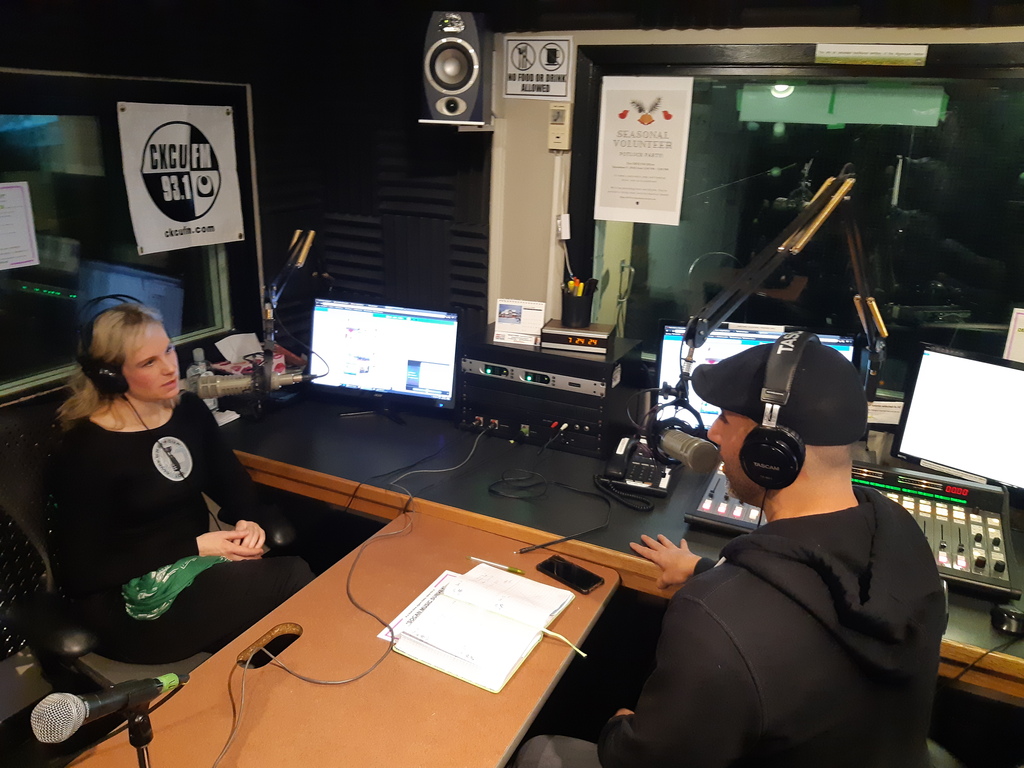 Thursday Blend Early
Thursday December 6th, 2018 with Jeff Larocque & Pep "The Intern"
Rider Girl Colleen Sutton... possibly Pep's last interview before he prepares to go on Vacation for the rest of 2018.
Follow the adventures of Rider Girl on social media at
Facebook.com/ridergirlshow
and her website
www.ridergirl.com
If you're intrigued by the artist featured in the song request for Faouzia... here is her music site
https://faouziaofficial.com
Next show is our last one of 2018. Danielle Allard and Eniid Goodman will be joining me on December 20th. Thanks again to all of our listeners and supporters who make hosting Thursday Blend Early such a special opportunity and privilege.
Cutting So Fine - Show Theme
Canada High - Canada High (Working Title)

Cigarettes and Chocolate Milk
Rufus Wainwright - Poses

Girl's Gotta Do
Jill Barber - Metaphora

When the Iceworm Nests Again
Wilf Carter - Top 100 Classics, The Very Best of Wilf Carter

This Mountain
Faouzia - This Mountain

Believe in Something
Rob Lutes - Walk in the Dark