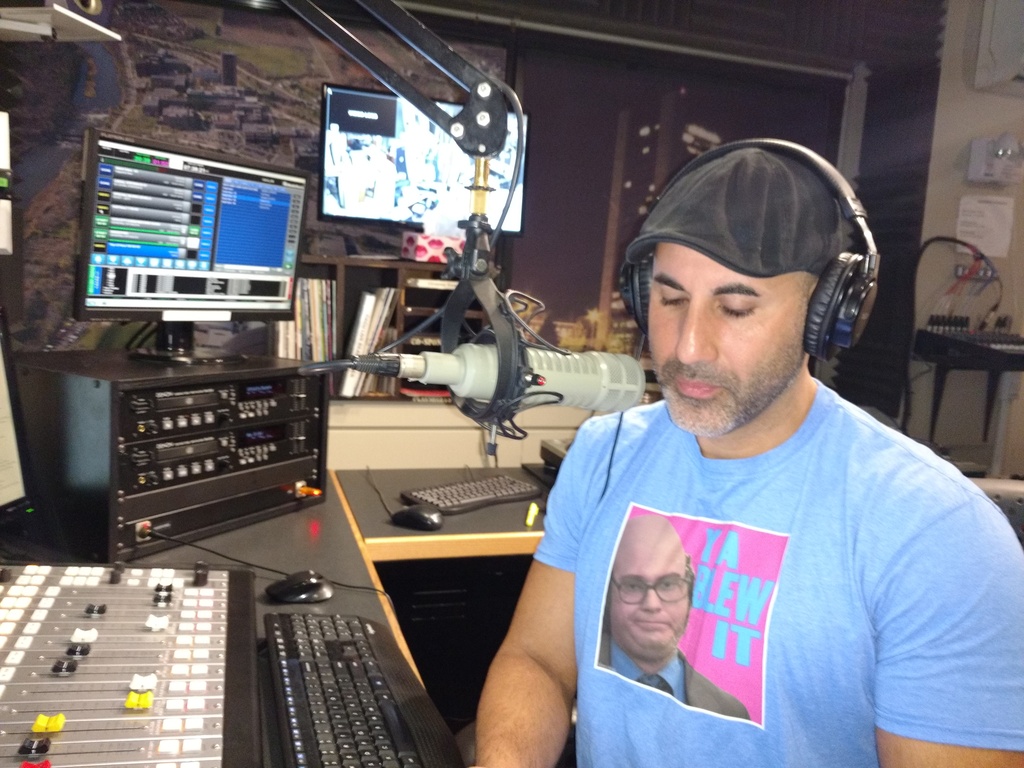 Unpaid & Uncaffeinated
Thursday October 4th, 2018 with Jeff Larocque & Pep "The Intern"
Ravens BB Assistant Coach Dean Petridis is interviewed by Pep "The Intern" - and VOTE on our Fundraiser Ideas!
We shared lots of ideas and thoughts on the future of Thursday Blend Early. Thanks for listening everyone, and congratulations PEPPER on your first Live Interview - conducted totally from the "Captain's Seat". Well Done. If you'd like to find out more about the Production Volunteer Assistant opportunity with our show, please send us an email at: ckcujustcause@gmail.com
Cutting So Fine (Just Cause Show Theme)
Canada High - Canada High (Working Title)

Workin' Day and Night
Michael Jackson - Off The Wall
We Want Your Votes!.... put a comment on the show page over there to the right. Tell us if you'd like to help Thursday Blend Early by joining us for some fun at either KARAOKE... or 5-PIN BOWLING (or Both)? We want to see if there's any interest in either activity. If you want to support our program with a donation now, you can do so online by clicking the Donate button. Be sure to write in "Thursday Blend Early - Just Cause" as the show you want to support. Thanks for all your support. We really appreciate our listeners!
Happiest Man
Saint Clare - Saint Clare

Think of Me
Jessica Pearson and the East Wind - She's Listening (Artists Allied Against Ovarian Cancer)
Tonight I'll Be Staying Here With You
JW Jones - Live


Aerial Boundaries
Michael Hedges - Aerial Boundaries
Thanks to everyone who came out to Mer Bleue Conservation Area last Saturday for the Hike for ALS fundraiser. Over $17K was raised! And.... check online for the new date and location for the Eric Leighton Memorial Fundraiser