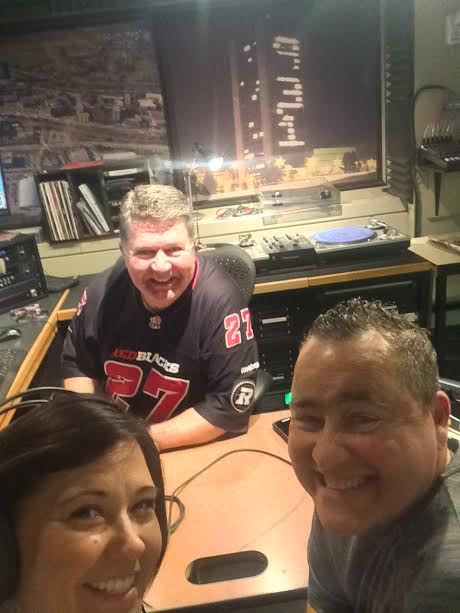 Thursday Blend Early
Thursday June 8th, 2017 with Jeff Larocque
Darryl de Waard and Rachel Richard de Waard join me to celebrate Darryl's 1 Year Anniversary of receiving his life saving kidney donation.
To find out more about the Kidney Foundation, visit
www.kidney.ca
For more information on how you can become a "living kidney donor" please search online for the Ottawa Hospital Living Donor Program To register a team or to become a sponsor of the "Kidney Cup" check out
www.facebook.com/kidneycup
If you'd like more info about the tournament or have questions, contact Rachel by email at rdewaard@kidney.on.ca
Chain Lightning
Steely Dan - Katy Lied
Canadian Pearl
Brea Lawrenson - Somewhere To Go

Waiting for a Miracle
Bruce Cockburn - Waiting for a Miracle

Stick Around (Another Day)
Al Wood & the Woodsmen - Hooka Train


Madhouse
Barrence Whitfield & the Savages - Ow! Ow! Ow!
Down on the Corner
Creedence Clearwater Revival - Willy and the Poor Boys