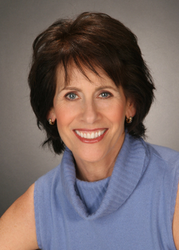 Thursday Blend Early
Thursday May 19th, 2016 with Suzette Schmiedel
I AM ALIVE - Does Hypnosis Really Work?
DOES HYPNOSIS REALLY WORK? When we think of hypnosis we often feel a little afraid of being controlled by someone else's suggestions. Will they make me eat a bar of soap or do something that I totally don't want to do? Does it even work? and If so, how can this be used in a safe way to benefit me? Find out on I Am Alive as we interview live Certified Clinical hypnotherapist Donna Kemper of the Innovative Hypnotherapy Center in New Haven Connecticut. Special Guest: Donna Kemper Certified Clinical Hypnotherapist Certified Eden Energy Medicine Advanced Practitioner Woodbridge, CT
www.donnakemper.com
email: donnakemper@gmail.com Phone: 203-387-0750. East Coast Time
Power For The Soul
Mongolian Song - Youtube
Sweet Surrender
Sarabeth Emet - Flight of the Hawk
Inner Sanctum (Bonus)
Delerium - Poem

Cherokee Morning Song
Robbie Robertson & The Red Road Ensemble - Music For The Native Americans

To subscribe for FREE to I Am Alive:
email suzette@wellnesslearning.ca or www.facebook.com/suzettewellness

I AM ALIVE EVENT CALENDAR:
In Ottawa this evening at 7:15 PM Spiritual Frontiers Canada will be hosting Special guests Reverent Doug Henderson and Reverent Sherry Harris. The topic of the evening is "A New Technology As A Healthy Alternative" which stems from the work of Dr. Kathi Forti author of Fractals of God. This will be held at the Conference Centre in the Ottawa Citizen Building, 1101 Baxter Road. For more information visit www.spiritualfrontiers.ca

In Wakefield Saturday April 9th, RBC Bluesfest Be In The Band is BACK!
Are you a young musician between the ages of 11 & 17 who would like to receive mentoring support from a professional musician?
Would you like to join a rock band, perform live on Canada Day and have a chance to perform at RBC Bluesfest?
Sound awesome? Then come join RBC Bluesfest Be In The Band!
To participate in the program you need a minimum of one year of experience with your instrument. Lead by a professional music instructor, the program begins with an evaluation session on Saturday April 9 at 11am in the Lounge at Centre Wakefield La Pêche. For more info and to register visit http://bit.ly/BITB2016

The IIIHS International Institute of Integral Human Sciences and SSF Spiritual Science Fellowship of Canada will be holding a huge event in Montreal this Summer, an International Conference on Cosmic Creation, Unity Consciousness and new life in the Quantum Field which will include over 60 speakers from around the world, including prominent speakers such as Quantum Physicist Amit Goswami, Dr. Raymond Moodie on the science of near death experience, Biophysicist Joyce Hawkes author of cell level healing and resonance and the list goes on…you need to register early for this as space is limited. For more information go to www.iiihs.org and select Conferences 2016.