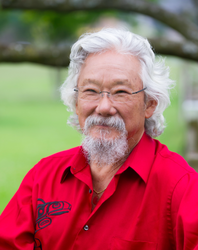 Thursday Blend Early
Thursday November 26th, 2015 with Suzette Schmiedel
David Suzuki on 100% Clean and Green
David Suzuki on 100% Clean and Green A live interview with Canadian Scientist David Suzuki on what environmental actions will determine the future, not only for Canadians, but for the world at large, and whether 100% Clean and Green is truly possible? Special Guest: Dr. David Suzuki Well renown Canadian Scientist, Broadcaster and Author Professor Emeritus at the University of British Columbia Holds 29 honorary degrees from universities around the world Companion to the Order of Canada Recipient of UNESCO's Kalinga Prize for science Received the United Nations Environment Program Medal Best known as the Host of the Nature of Things REGISTER FOR THE 100% POSSIBLE MARCH ON NOVEMBER 29 AND INVITE A FEW FRIENDS. Together we can halt global warming! One of the world's largest demonstrations on Climate Change ever!
http://www.100possible.ca/
Nature's Kingdom
Delerium - Poem

The Roses on Annie's Table
Bob Bossin - The Roses on Annie's Table