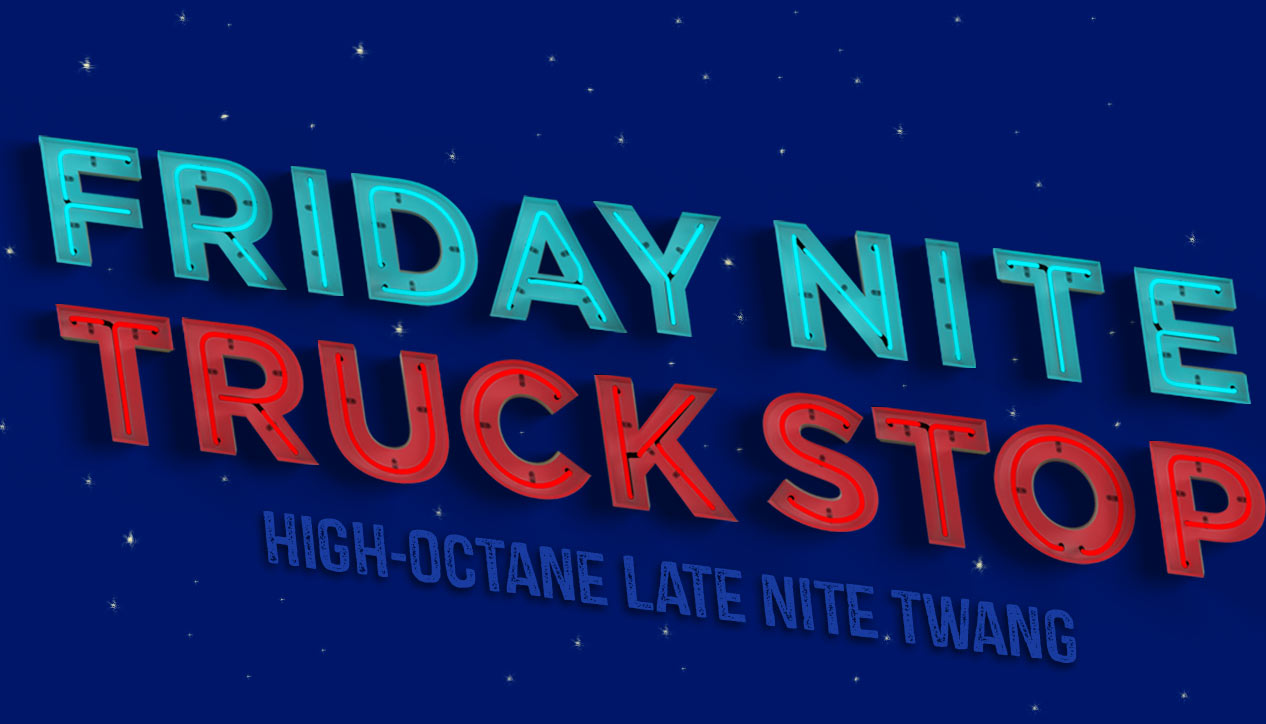 Friday Nite Truck Stop
Friday January 24th, 2020 with Lefty!
Johnny Cash Birthday Bash announcement!
Galley Slave
Southern Culture On The Skids - Dirt Track Date
Dump Road Yodel
Th' Legendary Shack Shakers - Live From Sun Studio

Poor Girls From Ontario
Daniel Romano - Workin' For The Music Man

Killing Time is Murder
Whitehorse - s/t

This Bird Has Flown
The Wooden Sky - When Lost at Sea

When My Fever Breaks
John Moreland - single

Drinkin' Of You
The Handsome Neds - The Ballad Of...

(Never, Never Again) The Ballad of Handsome Ned
Petunia & The Vipers - s/t

Lonely Wolf
Ray Condo & His Hard Rock Goners - Hot n' Cold

Song For Ray Condo (Rock On Down The Line)
Petunia & The Loons - s/t

Stone Me
Margo Price - single

Jigsaw Heart
Elliott BROOD - Work and Love

Sellout?
Josh Morningstar - The Plea
In This Life
The Strumbellas - We Still Move On Dance Floors

Past The Ditch
Lonesome Shack - Desert Dreams
Peg Monster
Della Mae - Headlight

Six Foot Rope
KJ Thomas - Take The Detour

There's A Dark Cloud Hanging Over Me
Pat Moore and The Vinyl Frontier - Take It To Heart

Real Gone Baby
The Kingmakers - Chicago Hi-Style
Pour Me A Strong One
Kayla Luky - Back To Dirt

You Were Mine
Tami Neilson - Chickaboom!


I Like It When You're Home
Della Mae - Headlight

Big Mouth
Nikki Lane - Highway Queen
Carmen
Becky Warren - Undesirable
Hurtin' Albertan
Corb Lund - Counterfeit Blues

Shoot You Down (Featuring JB Beverley)
Liquorbox - Gotta Get Gone

Jitterbug Love
The Wood Brothers - Kingdom In My Mind

Same Old Shit
Peter & The Wolves - Here Comes Peter & The Wolves
Awful Feeling
Angry Johnny & The Killbillies - Rasputin Wept
Devil on My Shoulder
The Divorcees - Four Seasons

Pack Your Bags
The Backyard Devils - s/t

Hung Up and Hungover
The Hypochondriacs - In 3/4