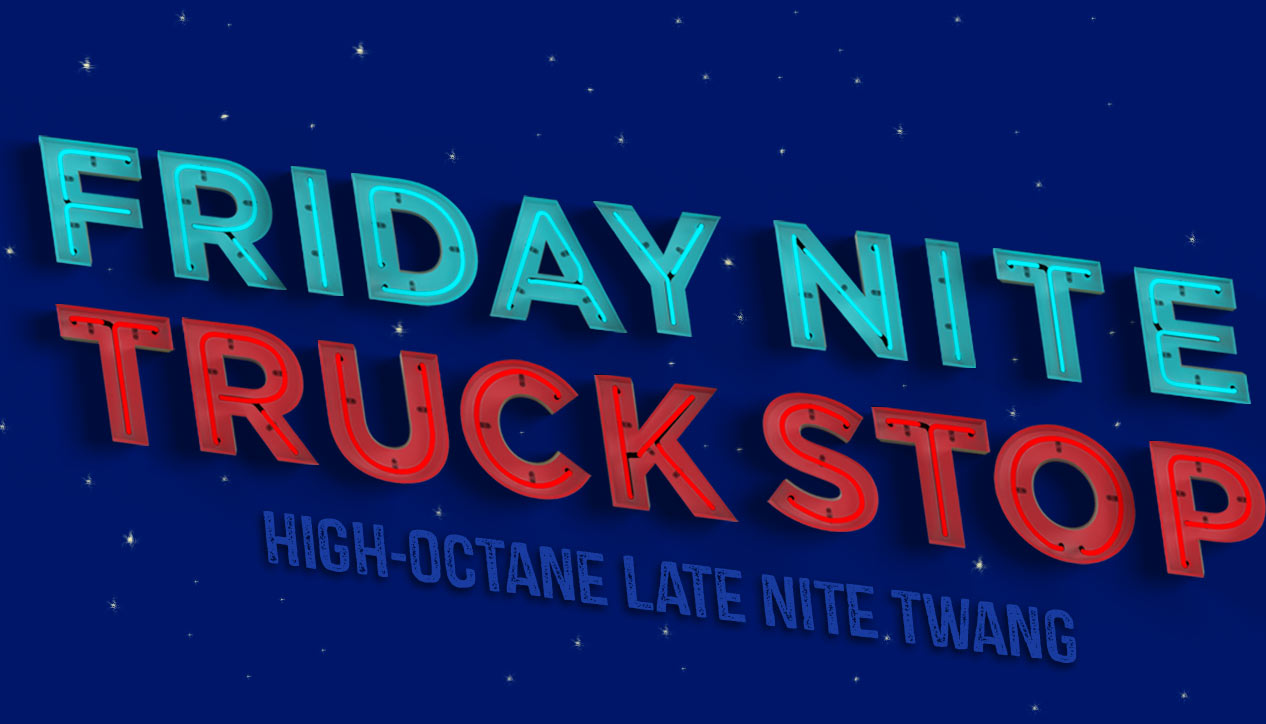 Friday Nite Truck Stop
Friday January 31st, 2020 with Lefty!
Special guest Sneezy Waters drops by to chat!
Festa Do Estica E Puxa
The Quakes - Planet Obscura
Fuck Me Up
Pokey Lafarge - single

This Is How We Do Things In The Country
Slim Cessna's Auto Club - The Bloudy Tenant Truth & Peace
Too Much Whiskey
Marcus King - El Dorado

Frankie's Man Johnny
Johnny Cash - ♪♫♪
Any Fool With Heart
Tami Neilson - Chickaboom!

I Heard The Bluebird Sing
Sneezy Waters - s/t

Blue Trash
The Dead South - OurVinyl Sessions


Were You There When They Crucified Our Lord?
Johnny Cash - Ring of Fire
Weary Blues From Waitin'
Sneezy Waters - Sneezy Waters Sings Hank Williams

Cold Cold Heart
Sneezy Waters - Sneezy Waters Sings Hank Williams

Querida
Sneezy Waters - You've Got Sawdust On The Floor Of Your Heart

Wreck of the Ol' 97
Hank Williams III - Dressed In Black - A Tribute To Johnny Cash
When Death Comes Creepin'
Sneezy Waters and His Very Fine Band - Live

Hard Road
Blackie and The Rodeo Kings - King of This Town


The Devil To Pay
Johnny Cash - ♪♫♪
Roses
Nicolette and The Nobodies - Devil's Run
Dead or Alive
Doghouse Rose - Bourbon and Gasoline

Ruby, Are You Mad at Your Man?
Carolina Chocolate Drops - Leaving Eden
It Was Jesus
Johnny Cash - ♪♫♪
Abandonitis
Terry Allen - Just Like Moby Dick

Lizzy Dyin' Of a Broken Heart
New Country Rehab - Ghost Of Your Charms

Old Gunga Din
The Sadies/King Khan - single


Oh Karen!
Slo' Tom - I'm Sick

If You Don't Like My Peaches (Don't Shake My Tree)
Kim Lenz and Her Jaguars - The One and Only
Put Your Hands Up
Big Tobacco and the Pickers - The King is Gone

All I Wanna Do Is Play Cards
Corb Lund - Hair In My Eyes Like a Highland Steer

Pour Me
Ginger St. James - One For The Money