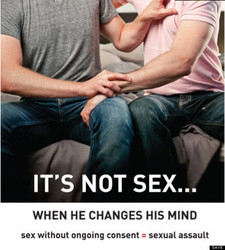 Femme Fatale
Monday September 30th, 2013 with Lilith
Pop Culture News Today
This week we review some important moments in the recent popular culture circus. From a woman making 300 sandwiches to EARN an engagement ring in 2013, to racism is not dead as proven by Miss America's crowning and lastly the recent ad campaign seen on Ottawa buses: Don't be THAT guy. I urge you to share your opinion on the interactive discussion board!
Be My Yoko Ono
Barenaked Ladies - Buck Naked

A Woman's Worth
Alicia Keys - Songs in A Minor
American Woman
The Guess Who - American Woman

Sitpoint Epistemology
Tin Ape - Imprudent Simian