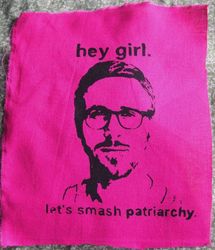 Femme Fatale
Monday October 7th, 2013 with Lilith
We are all Cyborgs and Lesbians are not Women
This week we are going to explore why the mission statement of Femme Fatale is important. Really amazing ideas come out of feminist theorists and yet the already converted (feminists) are the only ones who see it! I'm taking two really complex articles and breaking them down past the jargon and horrific grammar so that they are accessible to everyone. Tell me what you think on our interactive discussion board at ckcufm.com!!
You Don't Own Me
Lesley Gore - Single EP
Points of Reference
The Guest Bedroom - Treading Water/ Blowing Smoke

I Love Myself Today
Bif Naked - Her Royal Majesty's Records