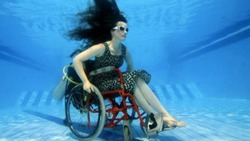 Femme Fatale
Monday September 23rd, 2013 with Lilith
Able-Bodiness and Disabilty
Today we are discussing the extremely complex topic of disability. With our guest Jim we look at the construction of disability as unnatural and the response from disability activism in the notion of temporary able-bodiness. We are also going to look at the tension between feminist theories and activism and disability activism. Make sure you join the conversation on the interactive CKCU comment board!
Spasticus Autisticus
Ian Robins Dury - Lord Upminster
Sitpoint Epistemology
Tin Ape - Imprudent Simian