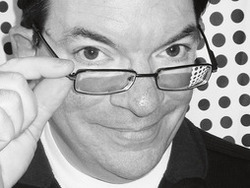 Femme Fatale
Monday September 16th, 2013 with Lilith
Pizza or Baseball? What Sounds Like Better Sex?
On Today's show we are looking at the metaphors surrounding our sexual experiences with each other using the truly wonderful TED talks. Al Vernacchio talks about how instead of getting a home-run that maybe we should consider using the language of pizza for healthy sexuality.
Sex on Fire
Kings of Leon - Only by the Night

Say Anything
I Can Get Sexual Too - ...Is a Real Boy