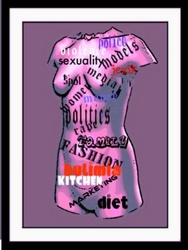 Femme Fatale
Monday September 9th, 2013 with Lilith
Media from a Black Woman's Perspective
Media has become a monster entity on it's own and those who work in this ever changing machine battle and succeed in many different ways. This week's show we are looking at media through the lived experiences of CKCU's program director Jewne Boom Boom. How being a woman has affected her success and how being a black woman has given her a unique perspective in the media industry.
Colleen
The Heavy - Great Vengeance and Furious Fire