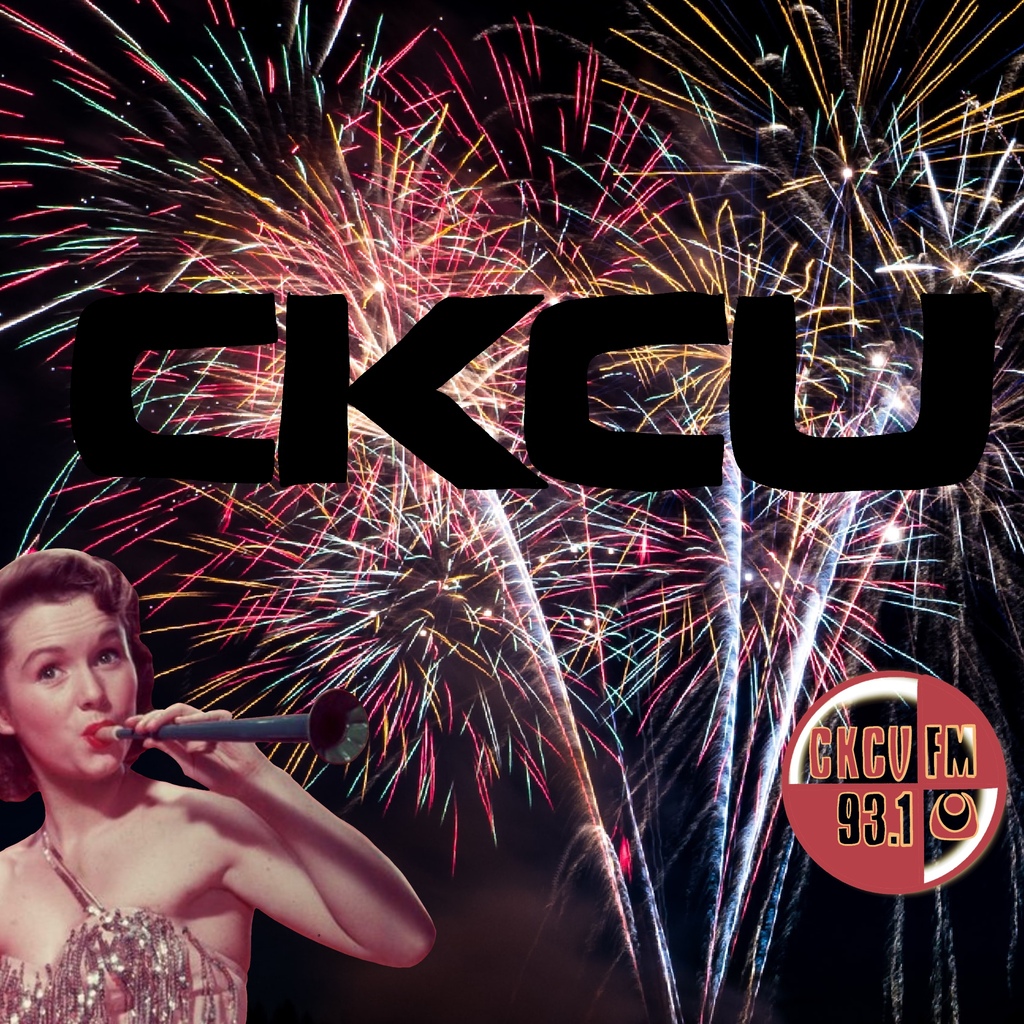 Monday Special Blend
Monday January 3rd, 2022 with Jumpin' Joel Flash & Kim Valentine
It's THE FIRST SHOW OF 2022 WITH TONS OF OTTAWA MUSIC on the Monday Special Blend!
First Show of 2022! You'll hear tracks from Halcyon Phase, Church of Trees, No Hits, Jasen Colson, Zoe Towne, Max Webster, and a WHOLE LOT OF The Ottawa Guitar Trio!
Diamonds Diamonds
Max Webster - High Class In Borrowed Shoes

Time
Halcyon Phase - Tendrils


The News You Missed in 2021, From Every Country in the World - WEndover Productions
Part 1: https://www.youtube.com/watch?v=W3qZIPiWKc4
Part 2: https://www.youtube.com/watch?v=Y413Czri6qw
Emergency
Halcyon Phase - Tendrils


Halcyon Phase is a collaboration between veteran singer-songwriter Frank Smith (Sills & Smith) and legendary producer/recording engineer and multi-instrumentalist Phillip Victor Bova (Bova Sound). Frank and Phil crafted the music for a collection of songs, from 20 vocal melodies and words that Frank has written through 2018 and 2019. The debut Halcyon Phase studio album Tendrils -- was released on March 20th, 2021 -- features 13 diverse melodic tunes: dark, undulating rockers; gauzy pastoral ballads and trippy psychedelia.

The band is releasing a surreal, magical animated music video created by Jesse Stasiuk for the dreamy, trippy folk of album track Time. Jesse is a brilliantly talented Canadian illustrator and animator currently living in the Okanagan Valley in British Columbia. He has worked with musicians across North America to direct and animate several music videos between 2017 and 2021. Watch and enjoy the Time music video on YouTube now! https://www.youtube.com/watch?v=km21faH8lZ8

https://halcyonphase.bandzoogle.com/
Sonic The Hedgehog 2: Emerald Hill Zone
Ottawa Guitar Trio - s/t

Sonic The Hedgehog 2: Mystic Cave Zone
Ottawa Guitar Trio - s/t

Composed of Nathan Bredeson, Alex Bougie and François Lacelle, The Ottawa Guitar Trio has made it their mission to highlight the accessibility and reliability of classical music to modern audiences. The ensemble explores the classical guitar's unique dynamic and textural palette to bring to life a repertoire of dynamic movie soundtracks, nostalgic video game scores, timeless classical repertoire, as well as original music for guitar trio.

https://www.ottawaguitartrio.com/
Mint & Roses
Zoe Towne - Bowl of Soup

Angel Boy
Zoe Towne - Bowl of Soup

https://zoetowne.bandcamp.com/releases
https://open.spotify.com/artist/2kPGR6pZPnQK0rHQfslWTw

Starring in Tryptic - One Little Wish
https://www.youtube.com/watch?v=uz2NSM5hQAY
Pokémon Red & Blue: Pokémon Center
Ottawa Guitar Trio - s/t

Pokémon Red & Blue: Lavender Town
Ottawa Guitar Trio - s/t

Pokémon Red & Blue: Pallet Town
Ottawa Guitar Trio - s/t

Pokémon Red & Blue: Pokémon Tower
Ottawa Guitar Trio - s/t

Pokémon Red & Blue: Opening and Title Theme
Ottawa Guitar Trio - s/t

Swim
No Hits - Born in the Basement

You and I Are Gonna Be Alright
No Hits - Born in the Basement

Ottawa's golden boys are back and ready to wow the world again.
No Hits has spent the covid months working hard on their forthcoming sophomore EP and are excited to showcase the new version of themselves to full audiences once again.

https://www.instagram.com/nohitsmusic/
Final Fantasy IX: A Place to Call Home
Ottawa Guitar Trio - s/t

Final Fantasy X: To Zanarkland
Ottawa Guitar Trio - s/t

Hard Love Livin'
Jasen Colson - s/t

Roll Me
Jasen Colson - s/t

A performing singer since the age of 8 and multi-instrumentalist since the age of 12, Jasen has made a name for himself as a versatile musician in the Ottawa scene. Jasen has lent his nearly 30 years of drumming chops to various bands, cutting numerous recordings as a band member as well as a session player.

https://jasencolson.bandcamp.com/
Ocarina of Time Suite
Ottawa Guitar Trio - s/t

Pish Posh
Church of Trees - Pish Posh


Waiting for You
Church of Trees - Pish Posh


Church of Trees is a Canadian synthpop/electrorock band, whose debut "Primitive Creatures" (2017) charted in Japan, the UK, and across Canada. In 2018, they released "The Dark & The Light", featuring the #1 single "Like Gary Numan". In 2020, they released their edgy 3rd album "New Bold Dawn" & the 14-song retrospective "Progression". 2021 spawned the hit single World's a Bitch ft rock legend Carole Pope (Rough Trade) & the album, "PAUSE".

Pish Posh, their Fifth album, will release February 2022.

https://churchoftrees.com/