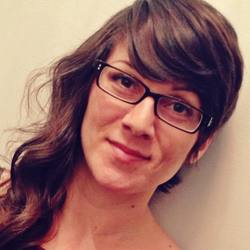 Monday Special Blend
Monday March 9th, 2015 with Trish and Ka
Interview with Amanda Cottreau, Music from Georgian Bay, Justice RF, Trouble Clef, Jonathan Byrd, Erick Lind and Ron Hynes
We interview Amanda Cottreau who plays Sounds Simple at A Thing For Chocolate, 1262 Wellington W., Thurs. March 12th, $7 pm, pass the hat
Derivatives
Denis Turbide - Denis Turbide

Les Mots
Georgian Bay - Horizons

http://www.georgianbayband.com/

At Pressed Cafe on Friday, March 13th, 8 pm, $7 cover
JusticeRF and Trouble Clef are also on the bill

https://soundcloud.com/georgianbayband/les-mots
The Night We Lost the House
Justice RF - The Virginia Flame Demos

https://justicerf.bandcamp.com/

At Pressed Cafe on Friday, March 13th, 8 pm, $7 cover
We're Together
Trouble Clef - The Driftwood EP(s)

http://www.troubleclefband.com/music 16 tracks!
At Pressed Cafe on Friday, March 13th, 8 pm, $7 cover

We are a quartet of standard jazz instrumentation with an unstandard approach to jazz.

Unstandard standards: Trouble Clef is a jazz ensemble from Ottawa comprised of singer, Katie Hurdon, guitarist, Alex Tompkins, double bassist, Alex Mastronardi, and drummer, Matt Aston.

Katie Is also a member of Paug Lake Road who were here playing live in the studio Feb. 16th.
Loose Ends
Bet Smith with the Currie Bros. - Loose Ends


https://www.youtube.com/watch?v=JfehNA1Lx4A

Released March 6th, this the title track off Bet's upcoming EP.
http://www.betsmithmusic.com/

"By day Bet works as a welder, builder and craftsperson between Toronto and Muskoka. Having recently returned to Ontario after living off-grid on Denman Island for three years, Bet is passionate about wilderness preservation, low-impact living, small farms and the local food movement. With education in the art of blacksmithing, Bet's long term dream is to live a sustainable lifestyle as an artist blacksmith and farmer. In the meantime, she says "ideas about touring in support of sustainable agriculture are brewing in my soul.""
In the Light of Day
Jonathan Byrd and Chris Kokesh - The Barn Birds
http://www.jonathanbyrd.com/
Saturday, March 14th at The Blacksheep Inn with Elliott Bronson opening
Thurs. March 19th at The Branch Restaurant in Kemptville

http://jonathanbyrd.bandcamp.com/album/the-barn-birds

http://youtu.be/Qbt9REvzZ-Q
Universe in a Soft Shell
Amanda Cottreau - Universe in a Soft Shell

Interview with Amanda Cottreau at about 7:40 am.
http://amandacottreau.reverbnation.com/#music

Amanda Cottreau plays Sounds Simple at A Thing For Chocolate, Thurs. March 12th, $7 pm, pass the hat
Couldn't Wait
Amanda Cottreau - Universe in a Soft Shell

If We Knew Then
Erick Lind and the Orchard - The Great White North EP

http://eriklind.bandcamp.com/

March 13 (Friday) 8:30 pm - $ 10 adv at The Blacksheep Inn
"The Arts & Women's Rights": A Celebration of International Women's Day / "Les arts & les droits de la femme"
Monday, Mar. 9th, 5 - 7 pm, Café Nostalgica, 601 Cumberland, Ottawa, Ontario K1N 7K4

In celebration of International Women's Day, The Human Rights Research and Education Centre presents: "The Arts & Women's Rights". The event features four artists, who will explore a contemporary issue related to women's rights through an exhibition, performance and/or discussion of their artistic work.
Susan McMaster: poetry performance,
Carmel Whittle (Elizabeth Riley Band): visual art exhibition and musical performance
Jamie Koebel: Métis beadwork; "Walking with our Sisters"
Kirsten Van Houten: presentation of photos taken in Northern Uganda of women working together to promote peace
Spirit of Rasputin's presents Ron Hynes, the "Man of a Thousand Songs", in concert
Saturday, March 14at 8:00pm - 10:00pm, Westboro Masonic Hall $30 in advance

http://borealisrecords.com/products-page/ron-hynes/ron-hynes/

http://hynesite.org/