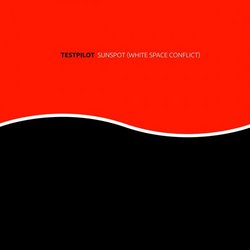 The nu Planet Rave Show
Sunday March 16th, 2014 with DJ's KUBA MAYE & TEKNOBRAT
THE NU PLANET RAVE EPISODE 034
This week on Episode 034 of The Nu Planet Rave Radio Show. DJ KUBA MAYE opens the show up with a nice bangin' live set with his new Pioneer DDJ-SX and Serato dj. This will be a main room techno style mix and ready to throw down the bass and kicks with much respekt.... Then to close 034 off DJ TEKNOBRAT will be playing brand new hot promos in the styles of DETROIT TECHNO, BERLIN STYLE TECHNO, INDUSTRIAL TECHNO, 4 X 4 TECHNO, HARDGROOVE TECHNO, MINIMAL TECHNO, EXPERIMENTAL TECHNO,TR-808 STYLE ELECTRO, DEEP HOUSE, MINIMAL TECH HOUSE, GROOVY HOUSE & DETROIT STYLE DEEP HOUSE. NJOI THE SHOW !!! Peace Out !!! KUBA MAYE & TEKNOBRAT !!!
Come at you live and direct from ckcu studios this bangin mix was brought to you by KUBA


1. ROBERT HOOD ID
Other Worlds (The Advent & Industrialyzer Remix)
Diversions (Original Mix)
Scrypt (Original Mix)
10 DENIS FERERER ID
Holiday On Acid Island
Amber (Omid 16B Remix)
11 DWAYNE JENSEN ID
Scarecrow (Original Mix)
Absurden (Original Mix)
Western Ways (Pfirter Remix)
Bankrupt (Original Mix)
Nuke (Original Mix)
Voodoo (Original Mix)
Simplicity (Minor Dott & Daniel Schwartz Remix)
12 JUAN ATKINS ID
Steel (Original Mix)
Temperatures Rising (Original Mix)
Quatar (Audio Injection Remix)
15 TOMMY FOUR SEVEN ID
16 CARL CRAIG ID
Devil's Night (Original Mix)
Search (The Welderz Remix)
Dirty
BTX1 (Original Mix)
18 NINA KRAVIZ ID
Vection (Original Mix)
Lovecraft
4. BEN SIMS ID
9. ELLEN ALIEN ID
Loft (Original Mix)
Dancefloor (Original Mix)
Train Collector (Hans Bouffmyhre Remix)
23. Nu Planet Rave Chris Liebing ID
Liberum Spirita (Original Mix)
Hail (Original Mix)
17 KEVIN SAUNDERSON ID
6. GREEN VELVET ID
Second Coming
Ahora
Farbrauch (Tim Tintin Remix)
PART 2. DJ TEKNOBRAT Presents:

SONIK JOURNEYS IN A DESOLAT METROPOLIS (Studio Mix)

STYLES: DETROIT TECHNO, BERLIN STYLE TECHNO, INDUSTRIAL TECHNO,
4 X 4 TECHNO, HARDGROOVE TECHNO, MINIMAL TECHNO + EXPERIMENTAL TECHNO.





100% Vinyl controlled Native Instruments Traktor Scratch Digital Mix

BROADCAST DATE: 2014-03-16th

BROADCAST TIME:
4:30 TO 5:45 A.M E.S.T OTTAWA TIME
OR 8:30 TO 9:45 A.M G.M.T UNIVERSAL TIME
The Gemini Pulsar
Jeff Mills - Chronicles of Possible Worlds LP - Axis

Freefall
Area Forty_One - Nocturnal Passions Part I EP - Delsin Records

Pacers
Terrence Dixon - Pacers / Spirals EP - Polytone

Silk Road
Harvey McKay - The Illusion of Control EP - Drumcode

"Kino I"
An I - Kino I EP - Cititrax

Druckkammer (Dekompression)
Kai Randy Michel - Darknet (Best of 2013) LP Compilation - Darknet

Balbaloja
Pipodevil - Balba EP - Last Days Records

Test 01
Anomaly X & Static Sense - Darknet (Best of 2013) LP Compilation - Darknet

Patience (Heron Remix)
Leghau - Upsurge EP - Trapez

Dville
Kompvte - D v i l l e EP - Echospace

Petrol (original mix)
Delta Funktionen - 100DSR VAR5 EP - Delsin Records

Redbrook (Fred P Reshape)
Truss - PN22 EP - Prime Numbers

Thrill (Dustin Zahn Remix)
Ray Kajioka - K-Remixes Single One EP - Kanzleramt

Osiris Legacy (Original Mix)
Lionel Weets - Causes And Consequences EP - Restructured


RL1 (Tadeo Remix)
NX1 - RL1 EP - Rising Label

Sunspot White Space Conflict
Testpilot - Sunspot (White Space Conflict) EP - Plus 8


Hades (Original Mix)
Joe Kaar - Hades EP - Ecologico Records

Psychik (Part 2)
Terence Fixmer - Psychik Part II EP - CLR

Sinapsi (Chris Page Remix)
Mintech - Darknet (Best of 2013) LP Compilation - Darknet

Reboot
DJ Skull - The Dark Knight EP - Sect

Salamandra (DJ Hi-Shock, Psi Room Remix)
DJ Hi-Shock - Salamandra EP - Nachtstrom Schallplatten

The Soul
Birth Of Frequency - Woman By My Side EP - Children Of Tomorrow

M13 + DPO (Original Mix)
Echologist - Storming Heaven LP - Prologue

Directions (Oliver Kapp's 2013 Rework)
Oliver Kapp - Indulge EP - Stockholm LTD

Crystal Phase
Fran Hartnett - Crystal Phase EP - Plector Records

PART 3. DJ TEKNOBRAT Presents:

A GLIMPSE OF LIGHT IN THE INDUSTRIAL RUINS (Studio Mix)

STYLES: DEEP HOUSE, MINIMAL TECH HOUSE, GROOVY HOUSE,
DETROIT STYLE DEEP HOUSE, DETROIT TECHNO, BERLIN STYLE TECHNO,
INDUSTRIAL TECHNO, 4 X 4 TECHNO, HARDGROOVE TECHNO, MINIMAL TECHNO,
EXPERIMENTAL TECHNO & TR-808 STYLE ELECTRO.

100% Vinyl controlled Native Instruments Traktor Scratch Digital Mix

BROADCAST DATE: 2014-03-16th

BROADCAST TIME:
5:45 TO 7:00 A.M E.S.T OTTAWA TIME
OR 9:45 TO 11:00 A.M G.M.T UNIVERSAL TIME
KDIM (Max Graef Remix)
Glenn Astro & Imyrmind - Remixes 1 EP - Odd Socks

Before
Anton Kubikov - Before EP - Elusive

Rinse Dry Original Mix
Affie Yusuf - Rinse & Dry EP - Killekill House Trax

Jazz Militia
Rick Wade - Sweet Life EP - Fina Records

Throwaway Gabriel Boni Remix
Rodrigo Carreira & TK Wonder - Throwaway Remixes EP - TechGrooves

Heihachi (Original Mix)
Ashworth - Searching For Heihachi EP - Arkhive London

Unprocessed Layer
Reset Robot - Let Your Soul Outside LP - Truesoul

Holding On Da Bass Original Mix
Raffa FL - You & Me EP - Street King

Are You Real
Harvey McKay - Foreshadow EP - Soma

60 (Vsk Remix)
Coeter One - 60 EP - Tic Tac Toe

Back_to_be
Flug - Sequences EP - Ground Factory

Pink Slip Walkers
Community Corporation - The Salt Mines EP - Crisis Urbana

Carnality (Original Mix)
Rick Wade - Funky One EP - Frole Records

72 (Original Mix)
Coeter One - 72 EP - Gynoid Audio

Dancecrodile
Crackazat - Candle Coast EP - Local Talk

Factoria (Virulent Dub Infection Mix)
Maae - Factoria EP - Slap Jaxx

Mutton Lung (Dub Mix)
Tom Laws - Mutton Lung EP - Patterns

Grey Planet Original Mix
Julixo - 006 EP - Subosc

Else
Xhin - Claw Eyes EP - SEMANTICA

Parallaxis
Efdemin - Decay LP - Dial

Asle
Kobosil - MDR 10 EP - Marcel Dettmann Records

Dirtro II (Robert Hood's Redeemed Mix)
Ø [Phase] - Remixed EP - Token

Walking Through
David Meiser - Temple of Solitude EP - Nachtstrom Schallplatten

Pr 004 (Original Mix)
Joton - Silver Time EP - Planet Rhythm

Planetary Sanctions
Dynarec - Silver Tourist LP - Bass Agenda