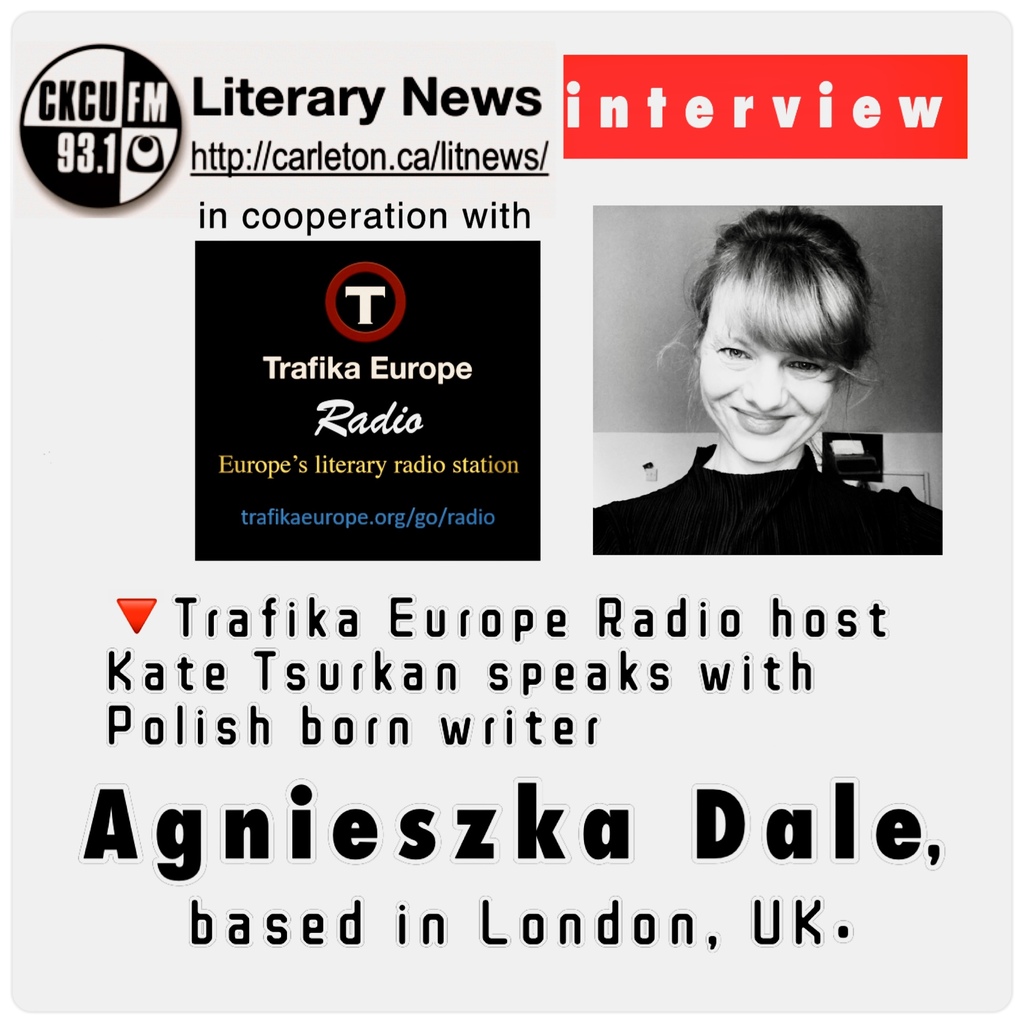 CKCU Literary News
Wednesday September 14th, 2022 with Hans G. Ruprecht & Kate Tsurkan
Polish-born writer Agnieszka Dale, now based in London, talks about her experience as a transplant to the UK and to English language.
Agnieszka Dale's (née Surażyńska) first book, 'Fox Season and Other Short Stories', written in English, was published in 2017. Her short stories, feature articles, poems and song lyrics were selected for anthologies such as Tales of the Decongested, Chained To The Sky and Other Tales: The Fine Line Short Story Collection, Liars' League London, BBC Radio 4's Spice, BBC Radio 3's In Tune Live from Tate Modern, Conradology and The Stylist website. More
https://dbpedia.org/page/Agnieszka_Dale
There are no tracks in this playlist.