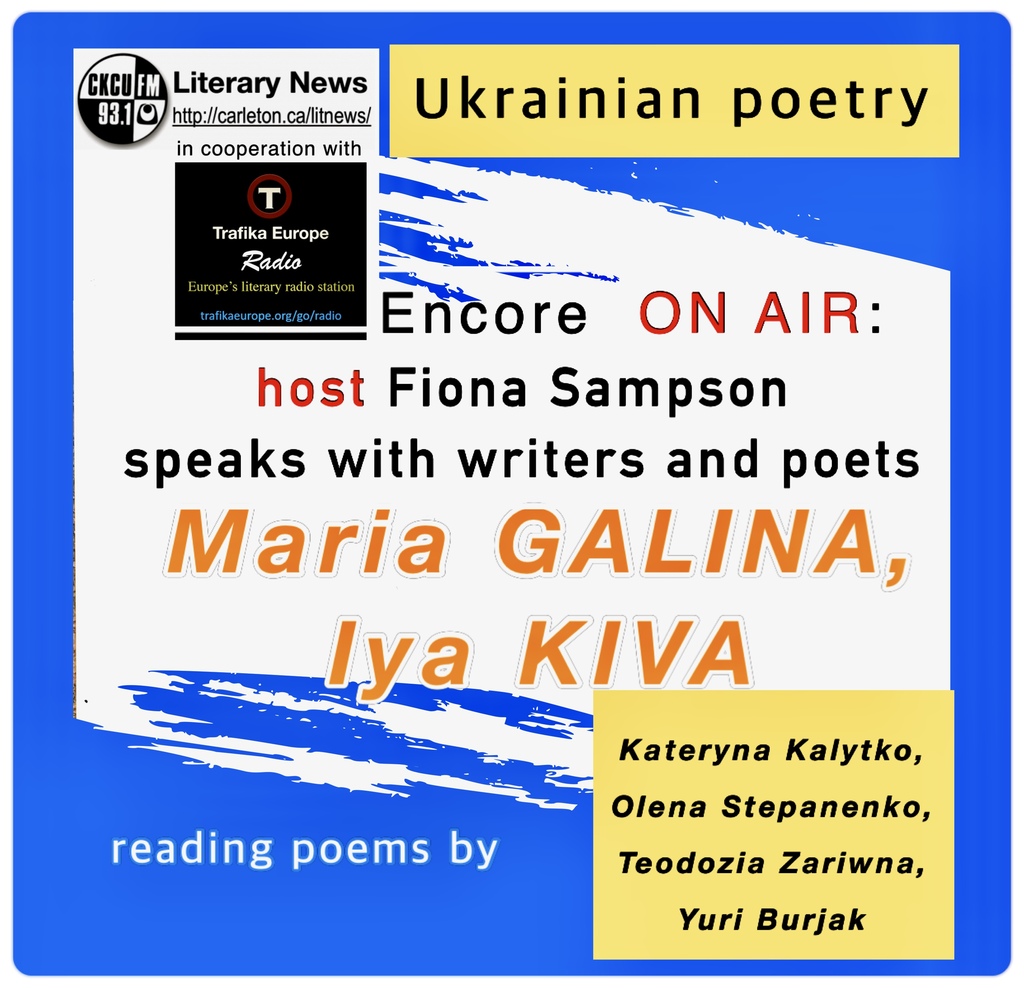 CKCU Literary News
Wednesday March 16th, 2022 with Hans G. Ruprecht & author Fiona Sampson, RSL Fellow.
Encore ON AIR: Author and TRAFIKA Europe Radio host Fiona Sampson in conversation with esteemed Ukranian writers, poets and translators Maria GALINA and Iya KIVA about literary life before the war and conditions in Ukraine at the present moment.
Award-winning author, RSL Fellow and host Fiona Sampson speaks on TRAFIKA Europe Radio with Ukrainian poet Maria Galina in Odessa, and poet Iya Kiva – originally from the Donbass region, living long-term in Kyiv and presently in Lviv – about conditions in Ukraine at the present time. At issue: Contemporary Ukrainian poetry in both Russian and Ukrainian languages, how the tradition of Russian-language poetry exists in Ukraine, and about the special literary character of Odessa and Kyiv. You will also enjoy poems read in English translation by poets Kateryna Kalytko, Olena Stepanenko, Teodozia Zariwna, and Yuri Burjak.
https://www.trafikaeurope.org/podcast/the-middle-ground/?c=e38de74562d1
There are no tracks in this playlist.