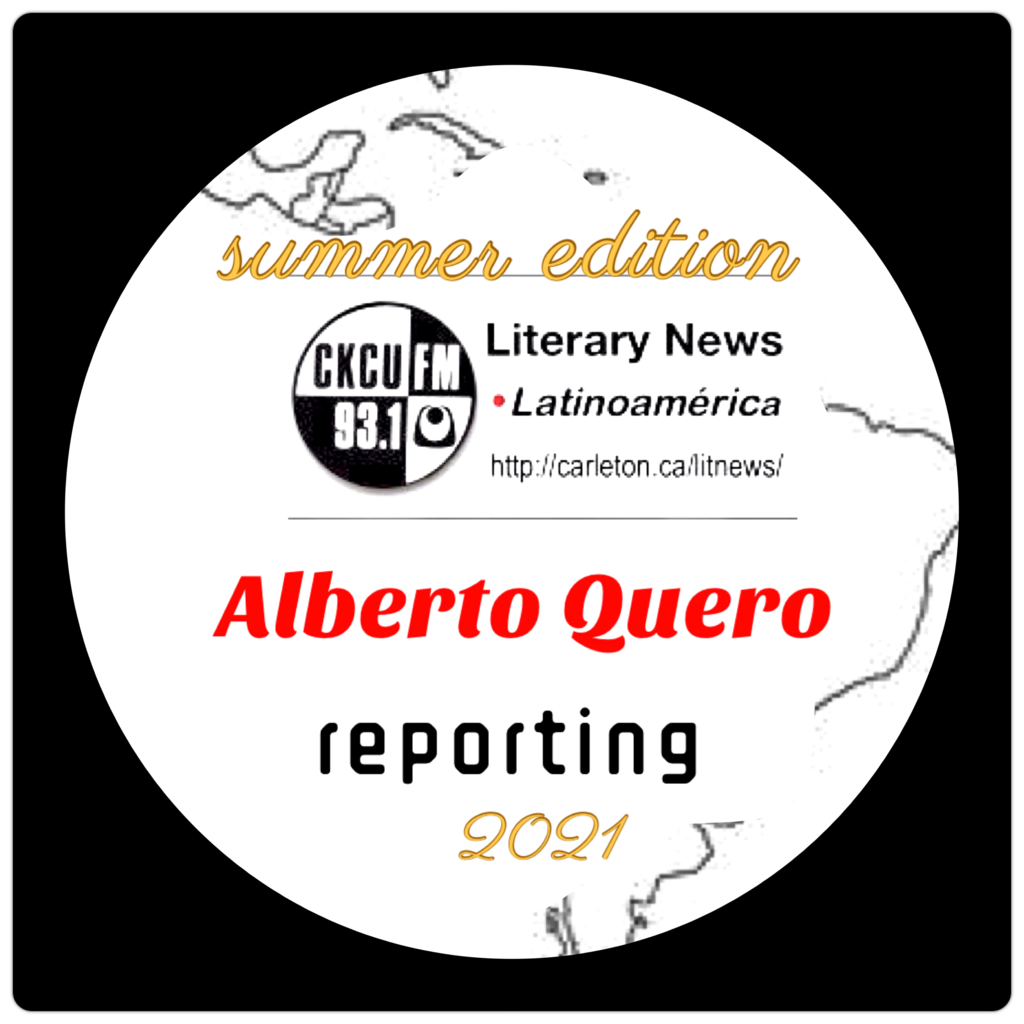 CKCU Literary News
Wednesday August 11th, 2021 with Hans G. Ruprecht
Literary News: Latin America - summer 2021. Dr. Alberto QUERO, the award winng poet, essayist and scholar reporting.
These are the authors I mentioned in the show Enrique Verástegui (Peru) Luis Armenta Malpica (Mexico) Senel Paz (Cuba) Pablo Katchadjian (Argentina) Natalie Diaz (United States) Emérita Mercado (Venezuela) Eduardo Galeano (Uruguay) Ernesto Lumbreras (Mexico) Orlando Chirinos (Venezuela) Mauricio Molina (Mexico) Several winners of the Rafael Cadenas award (Venezuela) … Javier Rey, Oriana Reyes, José Luis Álvarez, Luis Gutiérrez, Alma Romero, Félix García. summer 2021 🔻Alberto QUERO Biographie, Publications, Prix et distinction
https://aaaestrie.ca/fiche-auteur/alberto-quero/
Credit:
https://youtu.be/E6OdOBXmx1o
There are no tracks in this playlist.