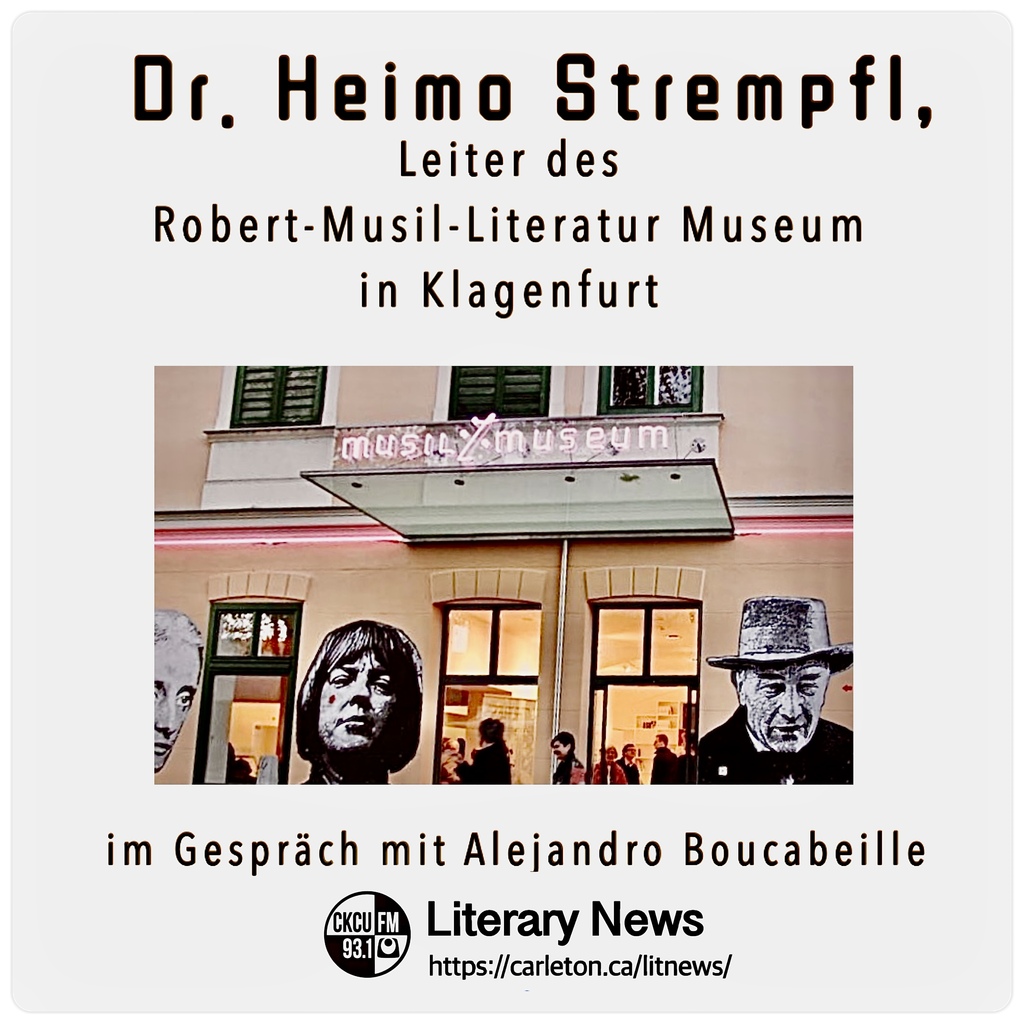 CKCU Literary News
Wednesday July 28th, 2021 with Hans G. Ruprecht
Dr. Heimo STREMPFL, the director of the Robert-Musil-Literatur-Museum in Klagenfurt (Austria) in conversation (auf Deutsch) with Literary News correspondent Alejandro Boucabeille.
The Robert Musil Literatur Museum in Klagenfurt,
https://www.facebook.com/Musilmuseum/
is located in the birthplace of the internationally celebrated author Robert Musil (1880-1942), whose novel 'The Man Without Qualities' (Der Mann ohne Eigenschaften), 1930, 1933, 1943, published in two volumes and newly translated by Sophie Wilkins (Vintage ed. 1996) participates in the way one is grasping nowadays the very nature of the modernist novel, alongside with works by Marcel Proust, James Joyce, William Faulkner, Virginia Woolf and Hermann Broch. "In his 'novel of ideas' Musil dissects modern European society, with his main character serving as a metaphor for the lack of clarity of vision that allowed the rise of nationalism and ultimately national socialism in Central Europe." More
https://www.newworldencyclopedia.org/entry/Robert_Musil
The Museum also houses permanent exhibitions about Christine Lavant and Ingeborg Bachmann. Their work too reaches far beyond the confines of their native land Austria. Moreover, all year round the Musil-Literatur-Museum in Klagenfurt frequently presents readings by new writers and literary events for the pleasure of visitors who wish to immerse themselves in contemporary Austrian literature.
There are no tracks in this playlist.