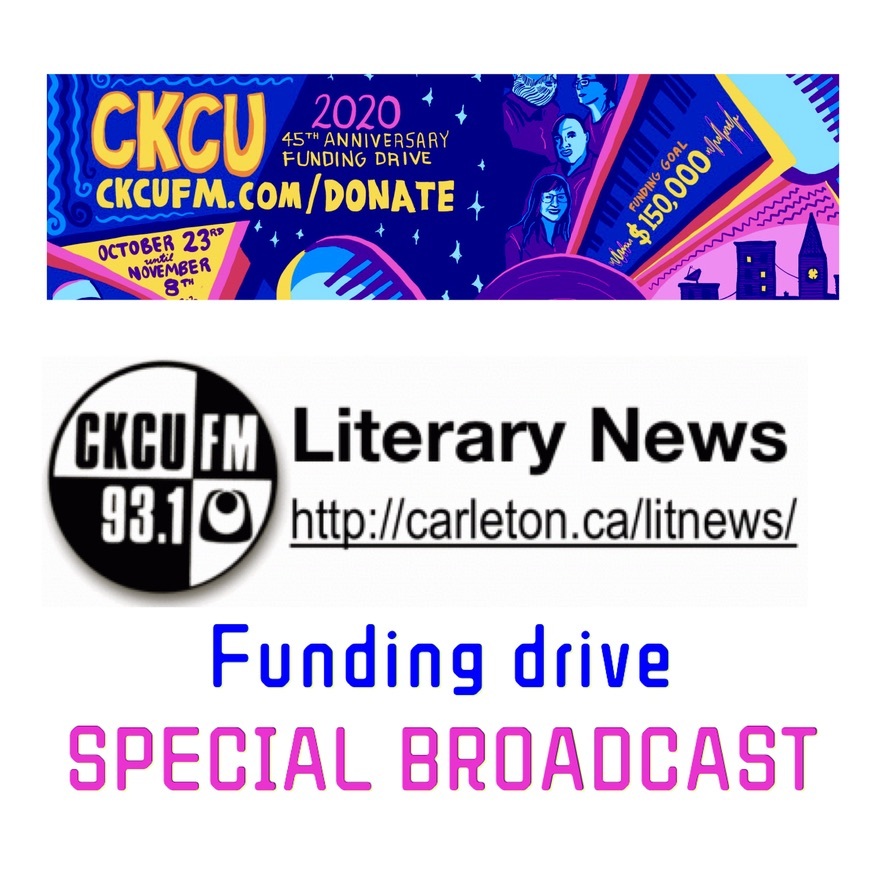 CKCU Literary News
Wednesday October 28th, 2020 with Hans G. Ruprecht
CKCU-FM93.1 Literary News - Funding drive SPECIAL BROADCAST. Hashtags: #SupportCKCU by making a donation at ckcufm.com/donate or at https://cod.ckcufm.com/pledge/ #CKCUFM #Journeyto50 #CommunityRadio #ClickNContribute .
This show introduces some of our international correspondents, while highlighting many characteristics of programming.- CKCU Literary News of CKCU-FM 93.1 radio, which is the campus-based community station of CARLETON UNIVERSITY (Ottawa, CANADA), is broadcasting in English, French, German, and partly in Spanish (bilingual EN / ES). All our shows are available ON DEMAND via  ALL PLAYLISTS.- Some of them can also be heard at @ckculitnews-Sound Cloud, or worldwide across social media platforms FB, LI, IG and TW@ckculitnews. CKCU Literary News est un média d'information littéraire canadien produit et mis en ondes par la station de radio CKCU-FM 93,1 de Carleton University (Ottawa). Il propose une programmation diffusée en anglais, en français et en allemandet en espagnol. Traitant (en anglais) de l'actualité littéraire en Europe, et (en français) des littératures du monde francophone (Afrique, Europe, Canada), ainsi qu'en pays de langue allemande.
There are no tracks in this playlist.