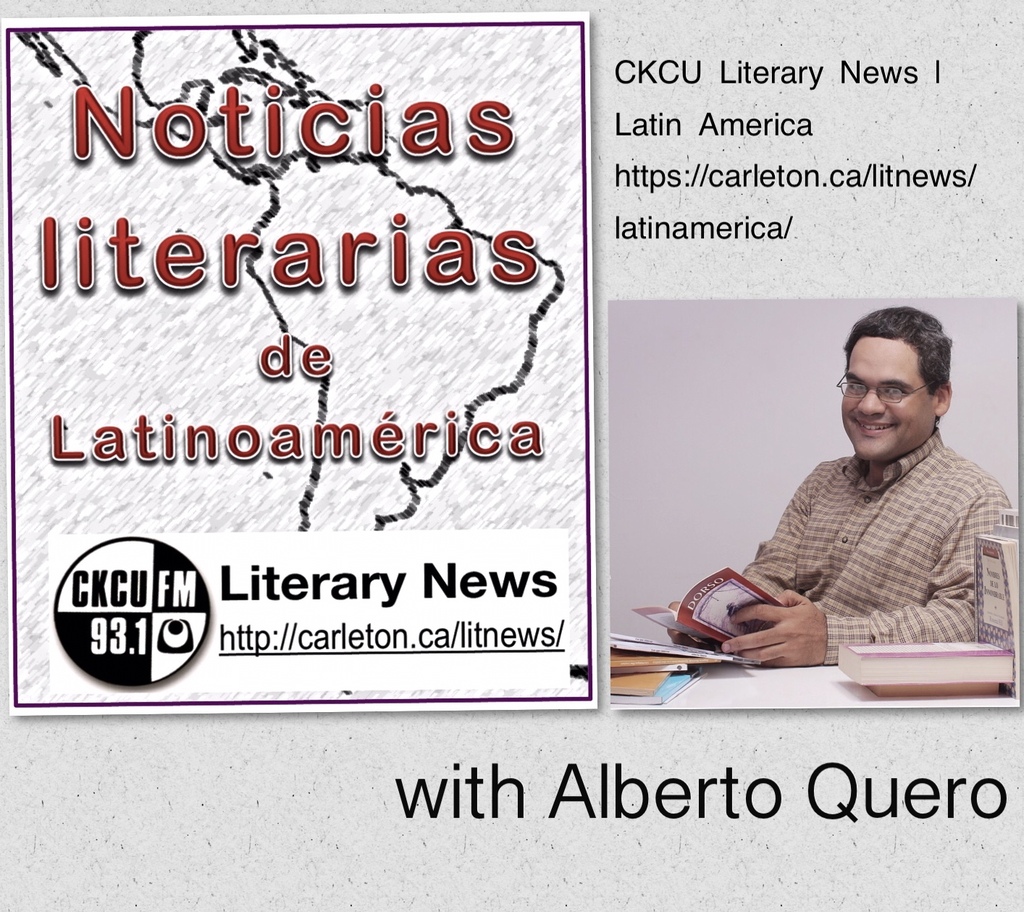 CKCU Literary News
Wednesday December 11th, 2019 with Hans G. Ruprecht & Alberto Quero.
Literary news from Latin America. / Noticias literarias de Latinoamérica.
Literary news from Latin American countries with Dr. Alberto Quero who is reporting about award winning writers, literature festivals, book fairs and other literary events of great interest. The broadcast includes a feature interview with Kristelle Holliday who is the Directrice générale | Codirectrice artistique of the Théâtre des Petites lanternes (TPL) at Sherbrooke (Québec). This théâtre is well known for its multicultural programming which is currently serving in particular Sherbrooke's Latin American community and beyond.
There are no tracks in this playlist.