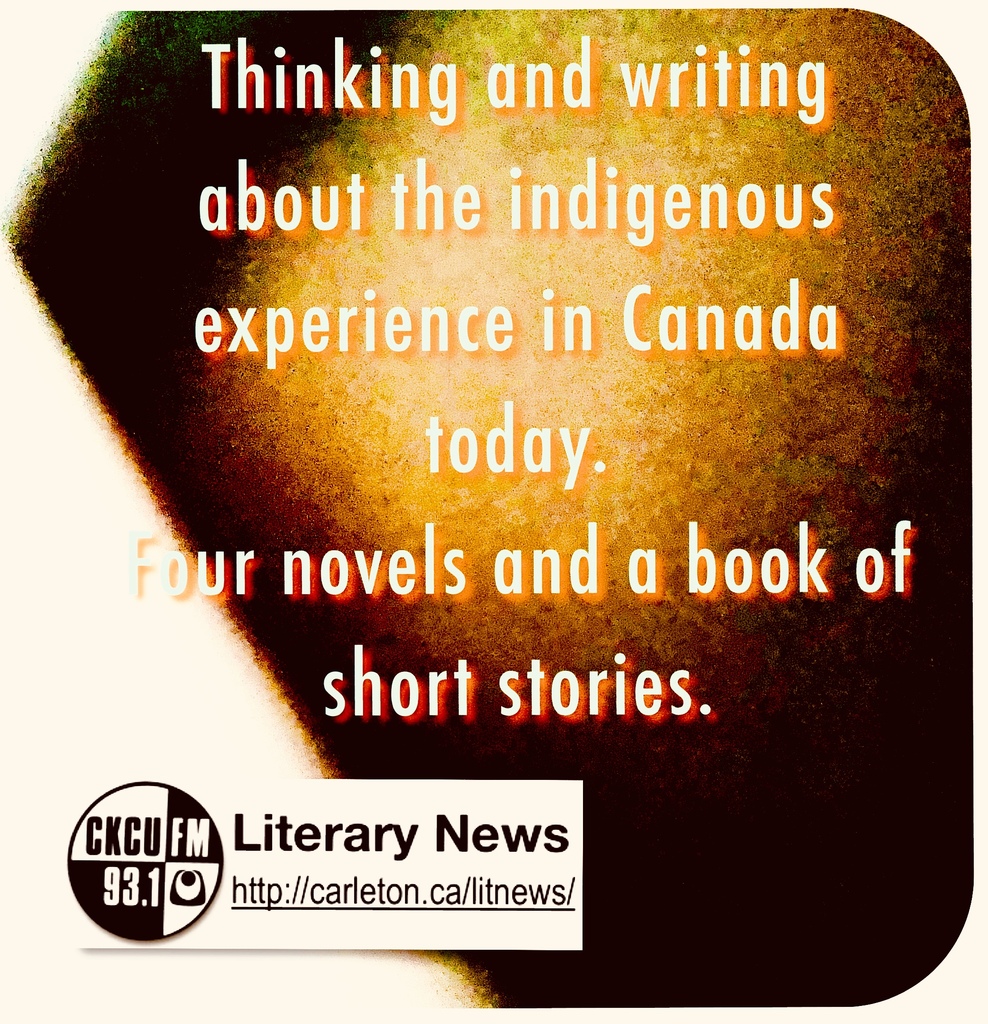 CKCU Literary News
Wednesday August 21st, 2019 with Hans G. Ruprecht & Friederike Knabe.
Friederike Knabe in conversation, focussing on Canada's Indigenous Peoples Day 2019.
Thinking and writing about the indigenous experience in Canada today. Four novels and a book of short stories by: ‪Richard Van Camp,‬ ‪'Moccasin Square Gardens. Short Stories.' ‪(Douglas and McIntyre (2013).‬ ‪Darrel J. McLeod,‬ ‪'Mamaskatch. A Cree Coming of‬ ‪Age'. (‬Douglas & McIntyre, 2018). ‪Richard Wagamese,‬ ‪'Starlight'.‬ ‪(McClelland & Stewart, 2018).‬ ‪Tanya Tagaq,‬ ‪'Split Tooth'.‬ (‪Penguin, 2018).‬ ‪Waubgeshig Rice,‬ ‪'Moon of the Crusted Snow',‬ ‪(ECW Press, 2018).‬ More: EPISKENEW, Jo-Ann (2009). Taking Back Our Spirits: Indigenous Literature, Public Policy, and Healing, Winnipeg, University of Manitoba Press. HAREL, Simon (2017). Place aux littératures autochtones, Montréal, Mémoire d'encrier.
There are no tracks in this playlist.