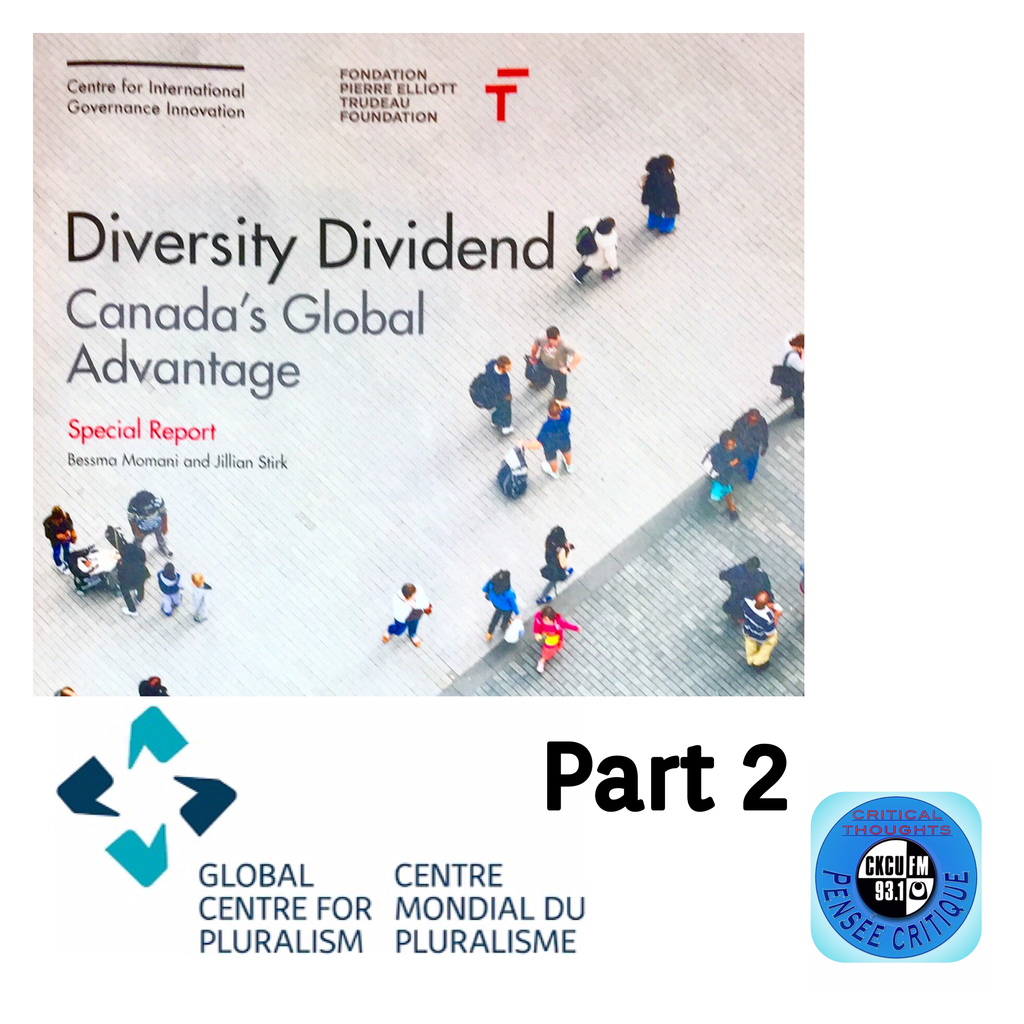 CKCU Literary News
Wednesday May 24th, 2017 with Hans G. Ruprecht, reporting
Canada's cultural diversity dividend. Panel discussion part 2 .
Conference. Global Centre for Pluralism. • Cultural pluralism in Canada and how to improve on social inclusion. A panel discussion (part 2) about the Special Report on the 'Diversity Dividend / Canada's Global Advantage' by Bessima Momani and Jillian Stirk (Centre for International Governance / Fondation Pierre Elliot Trudeau, 2017)
http://bit.ly/2rfCx42
Panel: Paul Davidson, President & CEO, Universities Canada; Zabeen Hirji, Chief Human Resources Officer, Royal Bank of Canada; Kamal Al-Solaylee, novelist, Associate Professor, Reyerson U School of Journalism, and Omar Sachedina, moderator, Ottawa News Bureau Correspondent, CTV National News. —— Executive Summary 'As a growing number of countries turn inward and shut their doors to immigration and free trade, Canada stands poised to reap the bene ts of its successful immigration policies and its diversity. A country whose citizens trace their origins to more than 200 nationalities should be the model for global connectivity. This diversity dividend ought to be Canada's global advantage and this report shows how to realize this potential and why it is imperative to do so.' More>
http://www.pluralism.ca/images/Diversity_Dividend_Condensed_Summary__Recommendations.pdf
There are no tracks in this playlist.