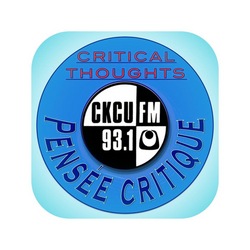 CKCU Literary News
Wednesday February 3rd, 2016 with Hans G. Ruprecht
Black History Month: CANADA in AFRICA.
A contribution to 'Black History Month' (2016): Yves Engler, a Montreal writer and political activist in conversation with Kristen Shane (Associate Editor, EMBASSY, Canada's Foreign Policy Newsletter) about his new book: 'Canada in Africa / 300 years of aid and exploitation' (Fernwood Publishing / Critical books for critical thinkers, 2015).
There are no tracks in this playlist.